Back
Poles of Inconvenience living up to its name
We've been saying it for years, mainly because we're correct. Modern life has become too easy. It's full of shitty gadgets and gizmos to help you not think. It's chock a block with handy inventions that mean you can park your brain up and get on with watching videos of cats on your newest iPhone 478.
Fuck this. We need struggle and confusion, and we need to get well and truly shafted in painful places now and then to know exactly what we're made of.
This year, Ol' Vlad went and shoved his spanner of lunacy into the gears of the planet and made finishing in Russia a bit tricky, thus forcing us to scrap the normal Mongol Rally and instead evolve it into this. The Poles of Inconvenience – Mongol Rally 2022 Edition.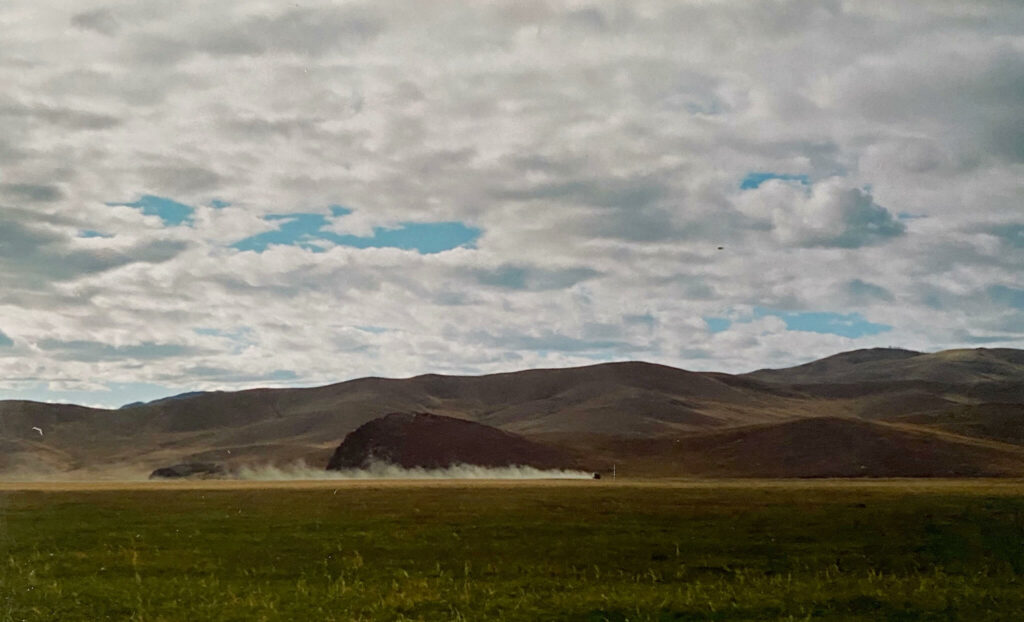 The idea is that we pick a whole swath of nonsensical places on a map and then you take your tiny car and a few mates and try to reach as many of them as you can. Why? Because why bloody not? That's why. Some of them are likely impossible to reach but that doesn't mean you shouldn't try. In fact, it means precisely the opposite. You should not only try, but try and fail, and then try again. And keep trying until you make it, or until that inevitable moment when you realise plan A is royally fucked and you need to work out what plan B is, or plan F, or R. Imagine the thrill of standing atop your ageing Fiat Panda (or another such piece of mechanical preposterousness) at a super remote Pole of Inconvenience, knowing that you're the only person who has ever been there in such a vehicle. You can't buy that level of happiness. Well, maybe you can but it's definitely illegal.
The plan was to kick things off in Orkney, but – due to a minor inconvenience of some prat somehow managing to crash a fully loaded ferry into an uninhabited island absolutely miles off its usual course – that plan has well and truly taken a one-way ticket to shitsville. It's, therefore, become a tad too inconvenient even for us seeing as it's impossible to get any vehicles there. So, after a serious session of sitting around quaffing influence and tonics, we've rapidly crafted a new, cunning plan that means we're now kicking things off from Duncansby Head Lighthouse, which is the most northeasterly part of both the Scottish and British mainlands, slightly northeast of John o' Groats.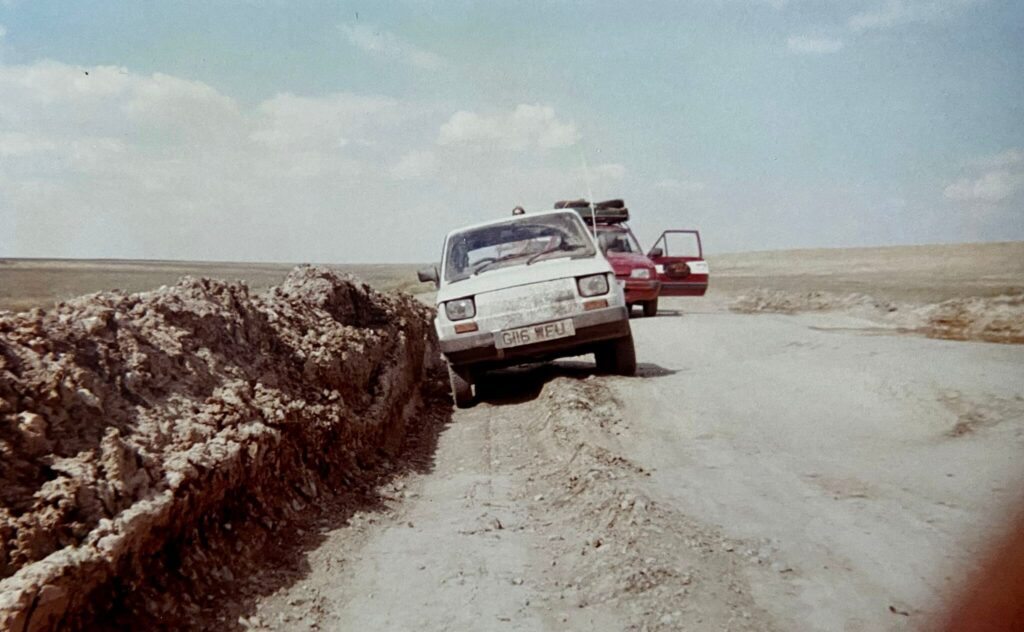 The Institute of Adventure Research's golden van of mirth will begin its drive from Duncansby Head Lighthouse and will end at the official launch site in the Czech Republic. The Rally itself shall proceed to finish all over this half of the globe with a Pollock-esque finesse. We have the main finish line in Georgia, which will serve our teams a mighty slap around their adventure chops. Then, we have the Institute of Adventure Research finish lines, currently planned in Oman, Sierra Leone and Uzbekistan. They'll all be ridiculous in the best possible way.
The Journey
Our golden Institute van will start its jaunt on the morning of the 11th of July and teams are welcome to try and find it and tag along. The best way to do this is by using the, frankly bloody awesome What3Words. They've taken the time to grid the whole planet into 3x3m squares and give each square a unique code – making it perfect for sending our teams to all the right types of stupid. The What3Words address for Duncansby Head Lighthouse is the rather perfect: ///fail.illogical.awestruck. Seems like fate.
The van itself is utter shit but hopefully, it'll make it to Scotland, and then maybe to the Czech Republic. Let's see. Here's where we plan to go, but almost definitely won't quite make it to…
Night of 12th July: ///divorcing.recap.graduated
Night of 13th July: ///safety.ahead.legroom
Night of 14th July: ///include.helpline.yelps
Night of 15th July: ///embraced.halibut.staining
By the 16th they should all (ha) roll into the launch site, deep in the Czech Republic wilderness.
What's more, apart from our teams getting lost, stuck and well and truly buggered in the middle of nowhere whilst carving out their own age of discovery, they might even win some prizes. This year, the overall champion – based on shitness of steed, which POIs reached and general laughability – will bag themselves a whopping £3000 worth of goodies. Including £1500 cash. You could buy at least ten more shit cars with that.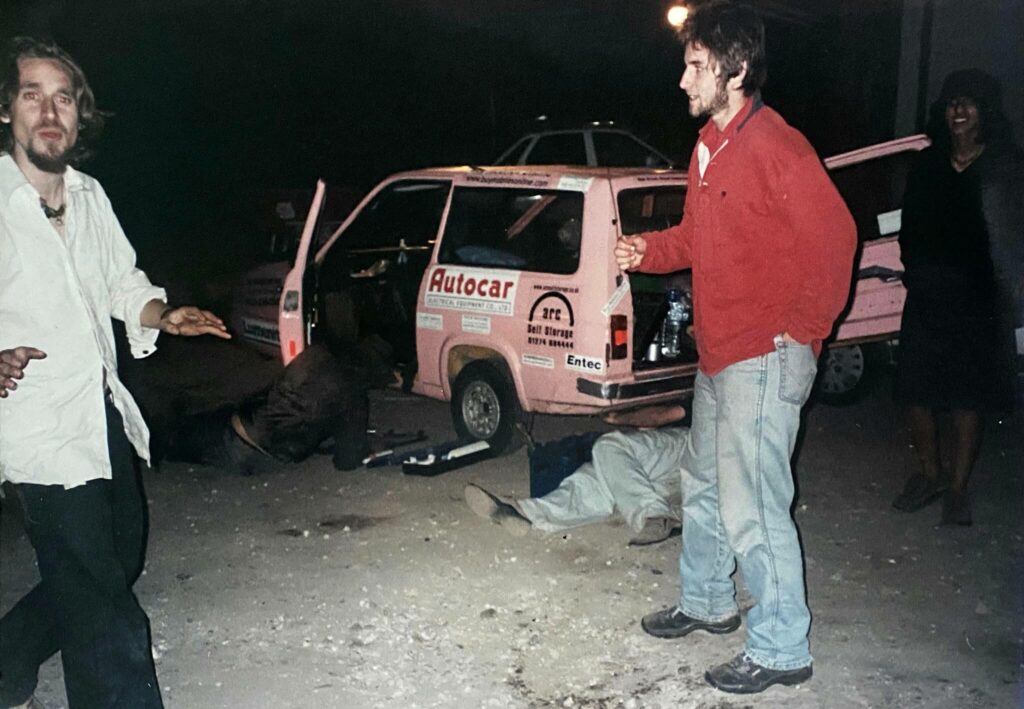 Better yet, the Rally is raising money for the Disaster Emergency Committee. These guys do an incredible job of putting money into the hands of trusted organisations in a way that gets help to where it's needed. We ask that each team tries their best to raise £1000. We've raised millions over the years (at least £8 million and counting) for worthy causes by putting on these adventures. Slabs of money this big can make a huge difference in people's lives.
So there you have it. Saving the world and our fellow humans, carving out routes and trails around the world, and gladly proving all those naysayers, who will tell you it's impossible, well and truly wrong.
This is the Poles of Inconvenience – Mongol Rally Edition. Come, get lost.