The Monkey Run
The Monkey Run is pretty stupid. It's like a jungly, mountainy, deserty velvet glove of adventuring joy. So grab your sweaty hand and shove it inside.
There's nothing quite like the sensation of a monkey bike between your thighs as you thunder, slowly, along dirt roads with absolutely no idea where you are.  As you glance up, there, staring down at you like a baby ant in a tinyness competition might be some of the highest mountains on Earth. Imagine endless jungles lying in wait to punch your cheeky face with the fist of adventure. Imagine deserts that stretch far beyond the horizon chuckling at your woefully underpowered 2 wheeled children's toy.
Behold people the mighty Monkey Run.
The Monkey Bike
The Monkey Bike is the essence of genius in slightly unreliable machine form. Driving this miniature design marvel will incite the full spectrum of emotions from delirious driving joy to utter despair.
They're quite slow but feel fast because your arse is already nearly on the ground. That also means it won't hurt as much when you fall off. Which you probably will.
They are lightweight and nimble; handy when you have to push it up the odd mountain here and there. They even have an expedition-ready luggage rack over the rear wheel which can easily hold your wallet and maybe your keys. In summary: completely unsuitable and therefore perfect for old school adventure.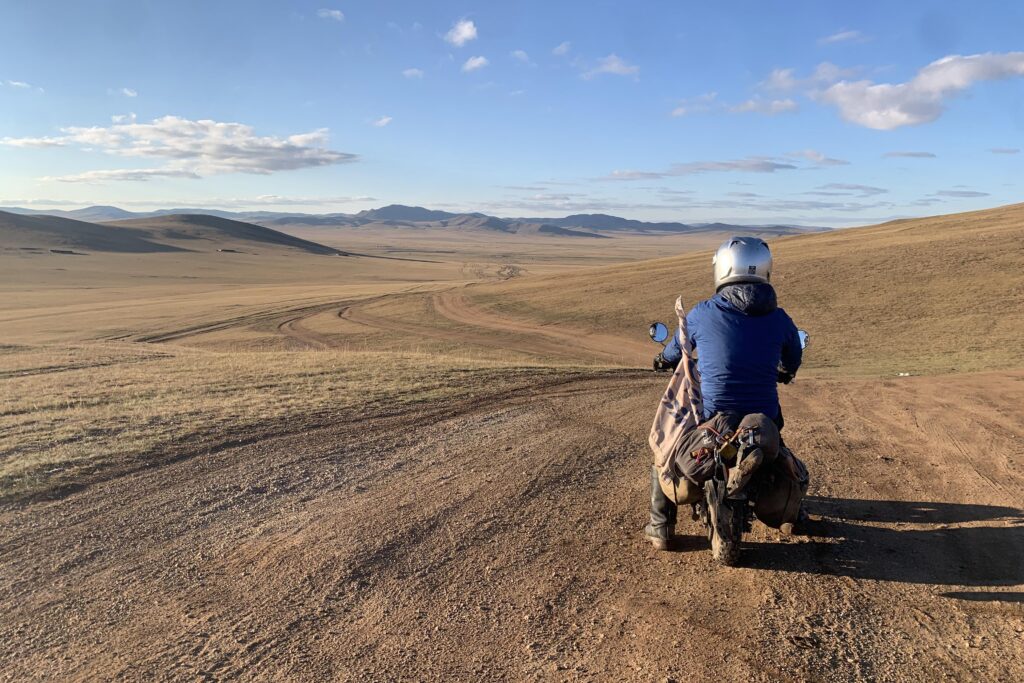 The Un-route
The unroute is a simple and highly effective adventuring format, nay, a philosophy. Everything between the start and finish line is entirely up to you. Dictating a route to be blindly followed would suck the adventure from your soul.
The objective is to force your pint-sized adventure machine over the high passes of the Andes and through the dirtiest tracks of Morocco or the most desolate stretches of the Mongolian Steppe.
You won't know what's going to happen, or if you'll get to the finish line, but when you do, by jove it will be glorious.
The History
The first Monkey Run was in Morocco in 2015. Our founder Mr Tom was convinced the Monkey Bike could deliver.
They had no route, no idea if it would work and did bugger all planning. Buddy had a minor tantrum. Several tantrums actually. They froze their man-bosoms off at the top of mountain passes and ran out of water in the desert. But after unleashing the raw power of the 50cc adventure machine across a big bit of Morocco they agreed this was the start of something rather special. And thus the Monkey Run was born.
Since then we've forced Monkeys across Romania, Peru, Scotland and Mongolia, and there are more locations on the way.