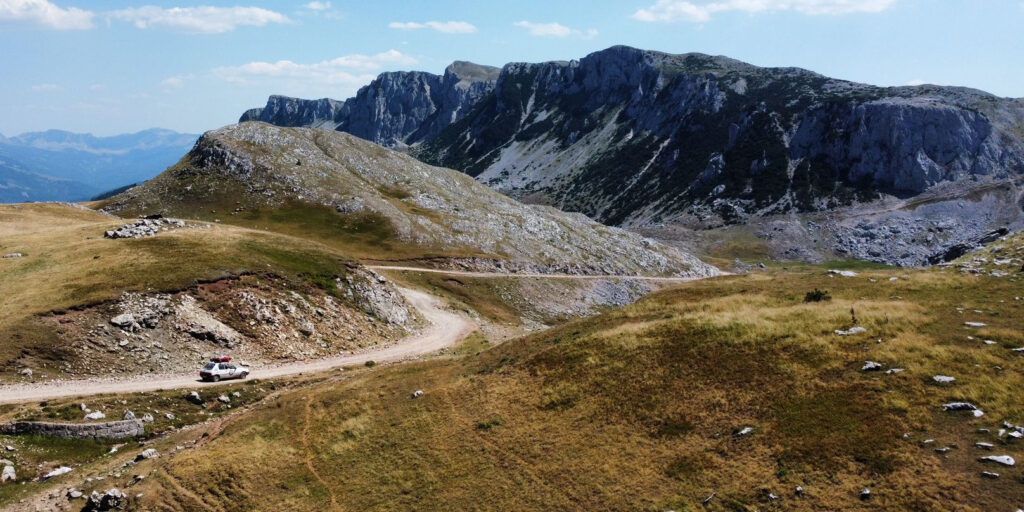 A rally of inconvenience
Welcome to the illegitimate love child of the Mongol Rally and the pandemic. What started as a stand-in when the rally was cancelled has evolved into a whole new form of overland adventuring chaos. So we've launched it as a stand alone adventure and it sets forth on 16th July 2023.
It starts and finishes in Czechia, with massive parties and much pomp providing the ceremonial bookends to three weeks of old school mayhem. In between you'll be hunting down carefully crafted and gloriously inconvenient locations in tiny, comically unsuitable vehicles.
You might find yourself slowly sinking into the salt flats of Tunisia, hours from rescue. Or pushing your car uphill in the Atlas Mountains of Morocco. If you head north you could enjoy a breakdown in the Scottish Highlands, then get completely lost in the Finnish wilderness. To the east there's endless mountains, Turkey's death road and enough hairpin bends and off road tracks to give any Adventurist a tingling sensation in their undercrackers.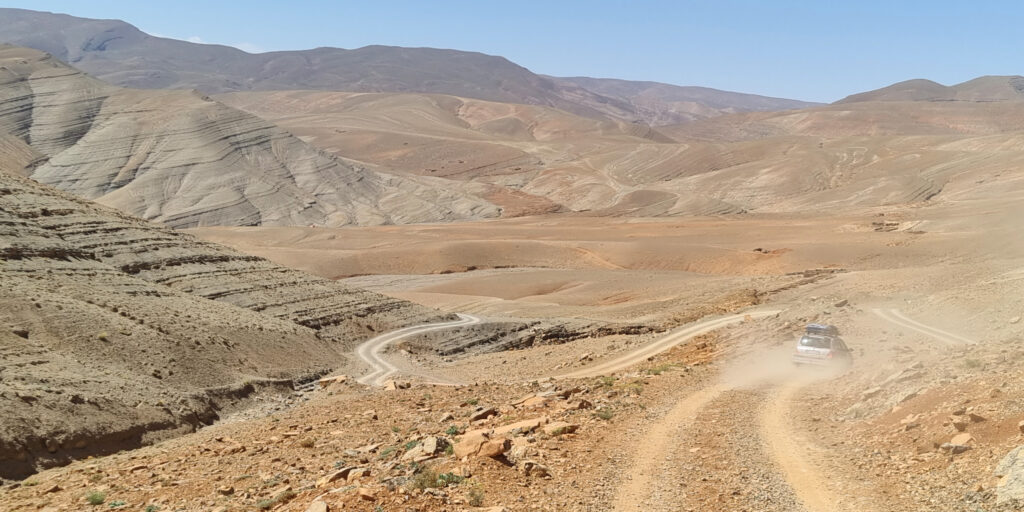 The Rules
1. Drive a tiny, comically unsuitable vehicle. For cars this means a maximum engine size of 1.2 litres and motorbikes 125cc, but you should aim lower. Exceptions are sometimes made for spectacularly inappropriate vehicles but you need approval from the rally Council of Elders.
2. No set route. Bag as many Poles of Inconvenience as you can in any order you like. There's no minimum or maximum, where you go is entirely up to you (but the winner of the Champions Trophy will likely have a respectable POI count).
3. If you get stuck, get yourself un-stuck. This is an unsupported rally. If we helped you it wouldn't be a proper adventure. So you have to wipe your own bum bums at all times.
4. Raise at least £500 for the official charity Cool Earth. The world would be shit without jungles, so the POI Rally is raising money for this outrageously effective bunch of rainforest protecting legends.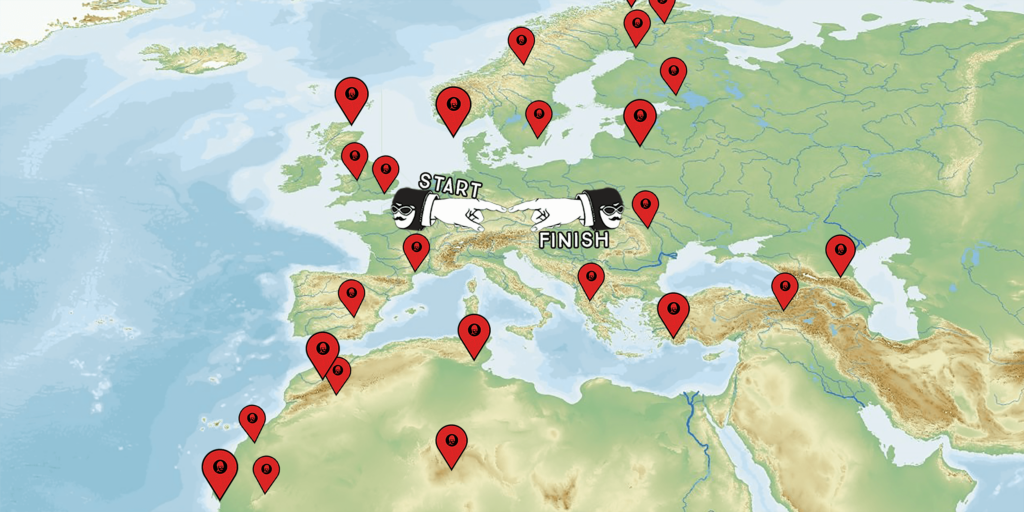 The Un-route via Everywhere
The Poles of Inconvenience 2023 will launch with the Mongol Rally teams from Czechia. Three weeks later the finish line will also be in Czechia, just up the road in Junktown, the brilliant former missile silo turned post-apocalyptic festival venue.
There will also be Poles of Refreshment for you to meet up with other teams, and Outermost Poles to aim for if you want to snag the POIs furthest from the finish line.
The Poles themselves have been expertly positioned to encourage wiggly loops of chaotic adventuring. We're calling them Clusters of Inconvenience. They're going to be excellent.
The number and difficulty of the poles you go for can be adjusted depending on the level of inconvenience and glorious stupidity you require.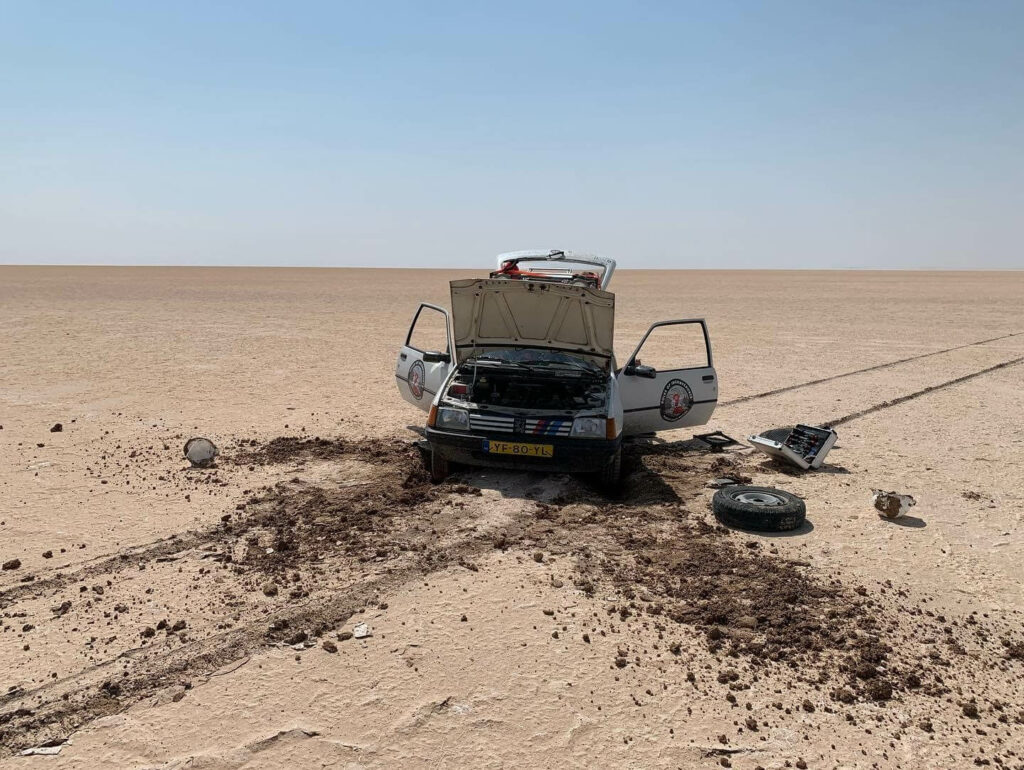 Machines of Mirth
This rally is a proper adventure. That means you don't know what's going to happen next, or whether you'll make it anywhere near the place you're aiming for that day, or any day. If you were guaranteed to make it you'd be on a holiday, not an adventure.
It's nothing short of adventuring blasphemy to bring a big well prepared 4×4 on an adventure. You need to be piloting a mayhem-machine so shit that you spend your waking hours wondering if you will make it just one more metre. And so the vehicle rules of the Mongol Rally apply here too.
Cars must be as small as possible with an engine under 1.2 litres and generally considered to be crap.
Motorbikes must be under 125cc (ideally 50cc) and be the sort of machine children would be embarrassed to ride.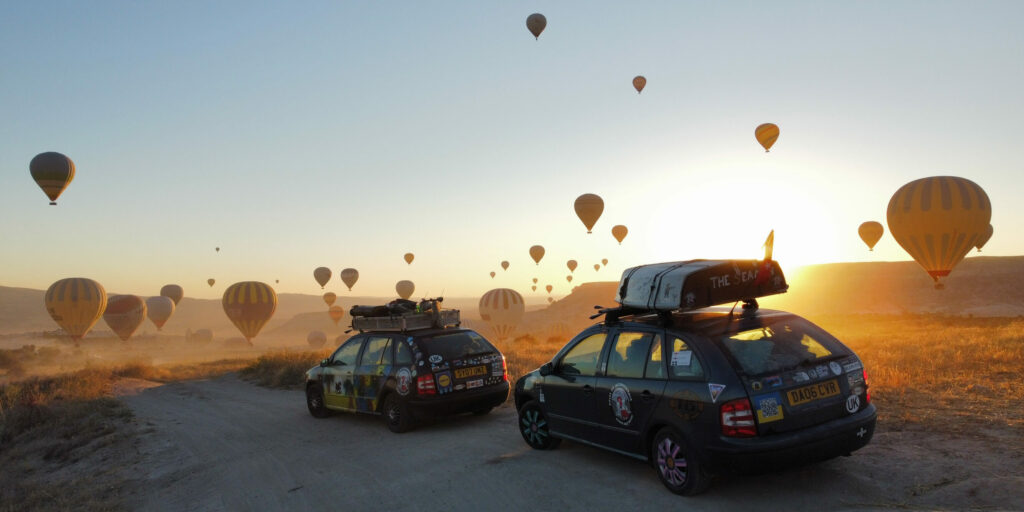 The Dates
The Poles of Inconvenience 2023 schedule is set. Here are your adventuring dates of destiny…
8th July: Unofficial convoys to the launch begin. POIs can be officially snagged and count towards your total (there are several prizes up for grabs).
15th July: Massive launch party with the Mongol Rally teams in Czechia
16th July: Launch ceremony
5th August: Finish line open for glorious arrivals plus official finish party at Junktown
8th August: The Poles of Inconvenience network of chaos is closed. Entries to the competition can't include any POIs snagged after this date.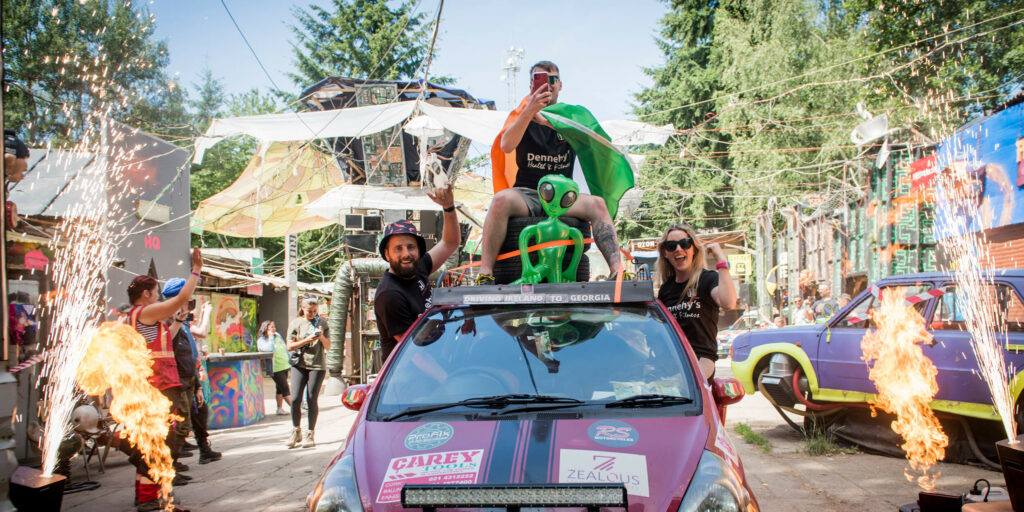 Start Line
The Poles of Inconvenience is running in 2023 as a stand alone adventure as well as the Mongol Rally. So all teams will gather for one enormous party, camp overnight on site followed by a launch ceremony the following morning.
Now that we've decided to hold a knees up with well over 1000 ralliers we're organising a bigger venue. Details coming soon.
The gates will open at midday on the 15th July for an afternoon of merriment, back slapping and laughing at how marvellously shit everyone's cars are for the task ahead. The Official Launch Party will kick off late afternoon, around 5pm, and carry on until Czech closing time. Normally around dawn. After a restorative breakfast the launch ceremony will start at 10am and you'll be on the road by midday.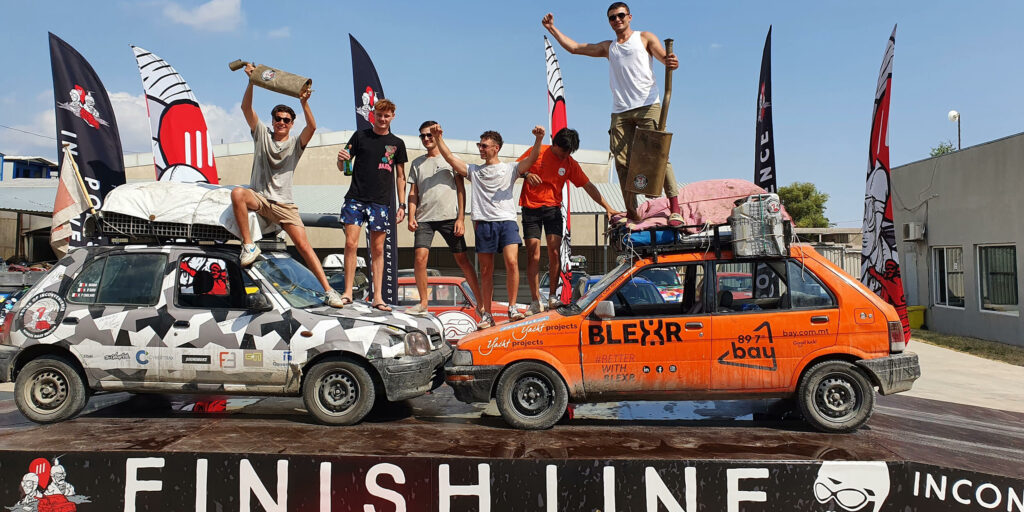 Finish Line
In 2023 the finish line is about 3 hours from the start line, via three weeks of ludicrous adventuring in search of the poles of inconvenience. Instead of a rolling finish all teams will finish on the same day, meaning another massive shindig starting with teams piling into the finish line leading on to the awards ceremony then the official finish party in the evening.
The venue is Junktown, the post apocalyptic former missile silo that's played host to many a Mongol Rally launch, and the Poles of Inconvenience Launch in 2022.
The finish line itself will be open from mid morning for your victorious arrivals. In the evening the feral venue comes into its own. Live music, the rave cave, casino, tea rooms, fire shows, camping on-site and a bunch of other weird stuff you definitely won't be expecting.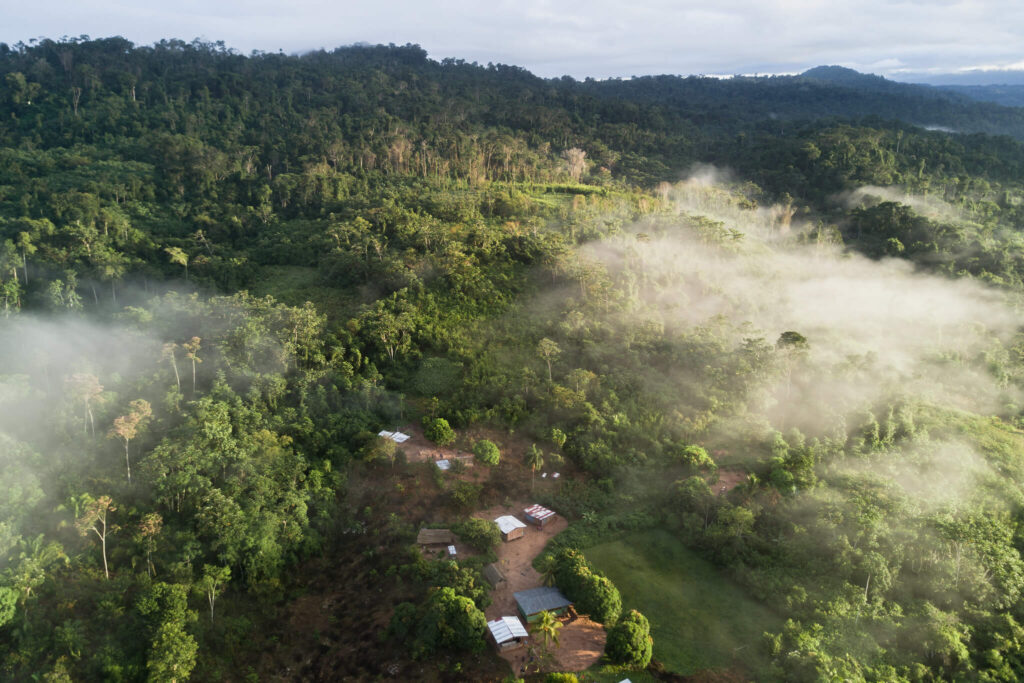 Saving the World
The world would be shit without jungles. They are a vital resource for getting lost and stuck and having adventures. And for other important things like humans being able to breathe. So the official charity is Cool Earth, who do an incredible job protecting rainforests around the world by supporting the local indigenous communities stave off the greedy knobs that want to chop them all down and turn them into wardrobes.
Every team has to raise a minimum of £500, and thus the Poles of Inconvenience Rally helps to actually save the world a bit. Anything over £500 can be donated to a registered charity of your choice. But we'd recommend sticking with the official charity, because they're legends doing legendary work.