A rally of inconvenience
For years we've pondered extending the gangly tentacles of the mighty Mongol Rally. This is the year the global expansion begins.
We can't drive to Mongolia so we sent our crack research team into the wilds of Georgia to start laying down the dirt tracks for the new adventure.
Setting forth from the UK and meeting up at the legendary Czechout Launch we'll roll forth to tackle all that a reasonably large chunk of the world can throw at them.
But just getting to the finish of anything is too simple so we've wedged the biggest spanner we could find into the gears of the Machine of Sensible. The result is the Poles of Inconvenience.
This is adventuring chaos on a global scale.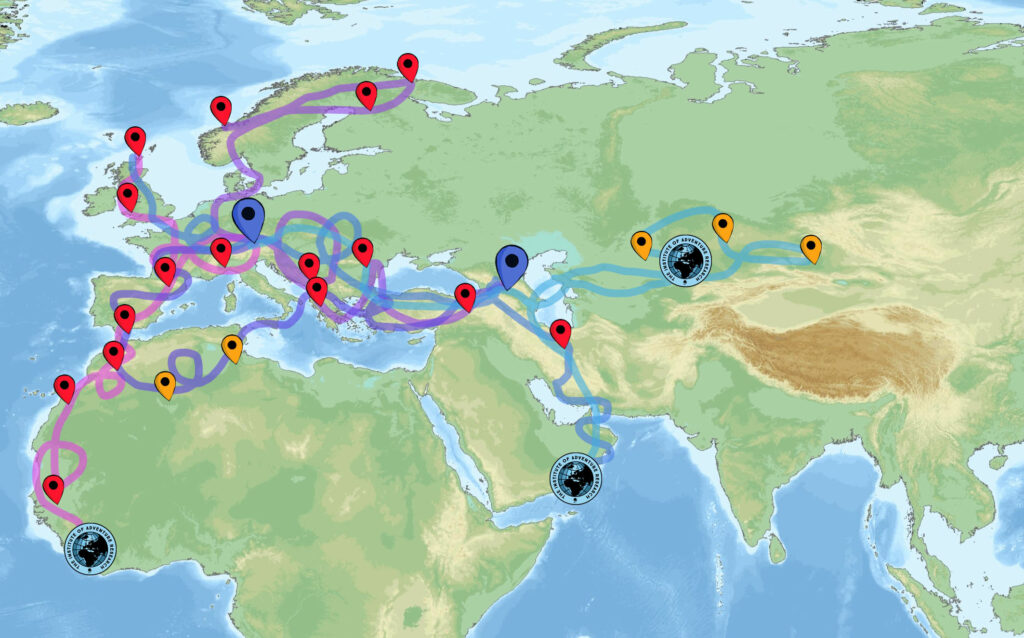 The Un-route via Everywhere
The point of everything we do here at The Adventurists is to set the stage for adventure. So we're unleashing the Poles of Inconvenience as the beating heart of stupidity that drives this new rally.
This map is what you might call a sketch because we're lining up some rather splendid places that could make a total mess of any plans you have to get to the finish line. Some of them will take you thousands of miles in the wrong direction.
The number and difficulty of the poles you go for can be adjusted depending on the level of inconvenience and glorious stupidity you require.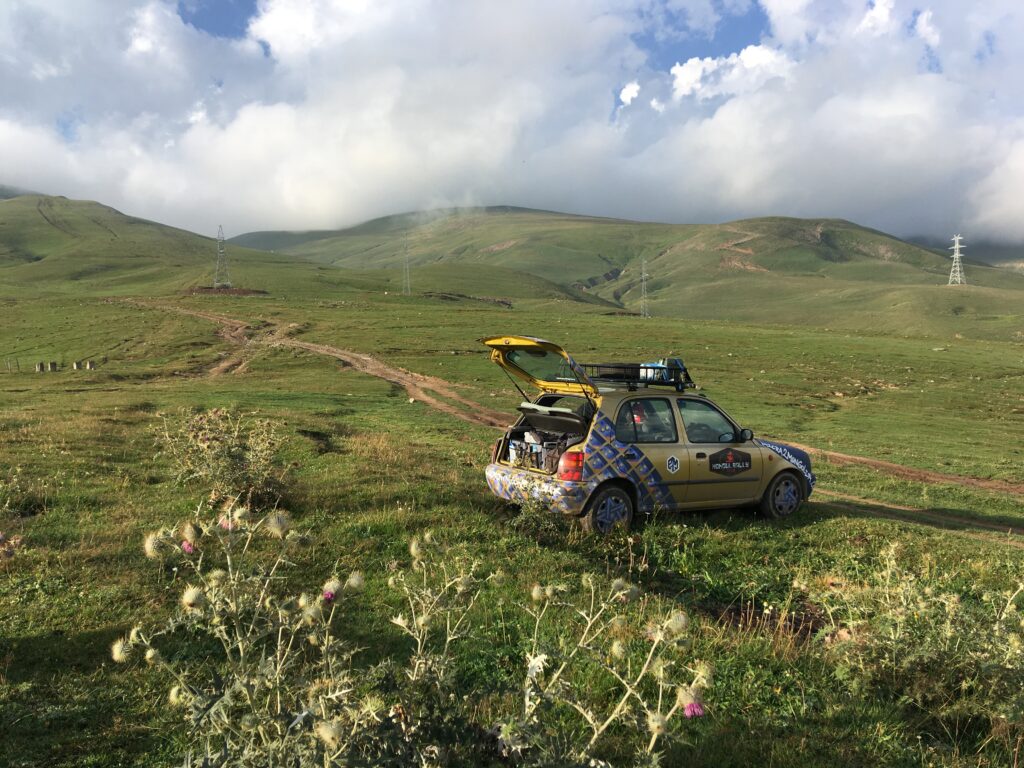 Finish Line 01 – Georgia
The original and main finish line for the Poles of Inconvenience is nestled in the most excellent country of Georgia. Huge mountains, dirt tracks and enough adventure to crack you vehicle in half this is the perfect place to celebrate your escapades.
The finish will open for 3 weeks with 3 finish line parties so we're ready to cater for those who have taken the most circuitous of routes.
Read on to discover the Institute finish lines you might be tempted to head for and you can use Georgia as a stopping point. Especially if it's in the wrong direction.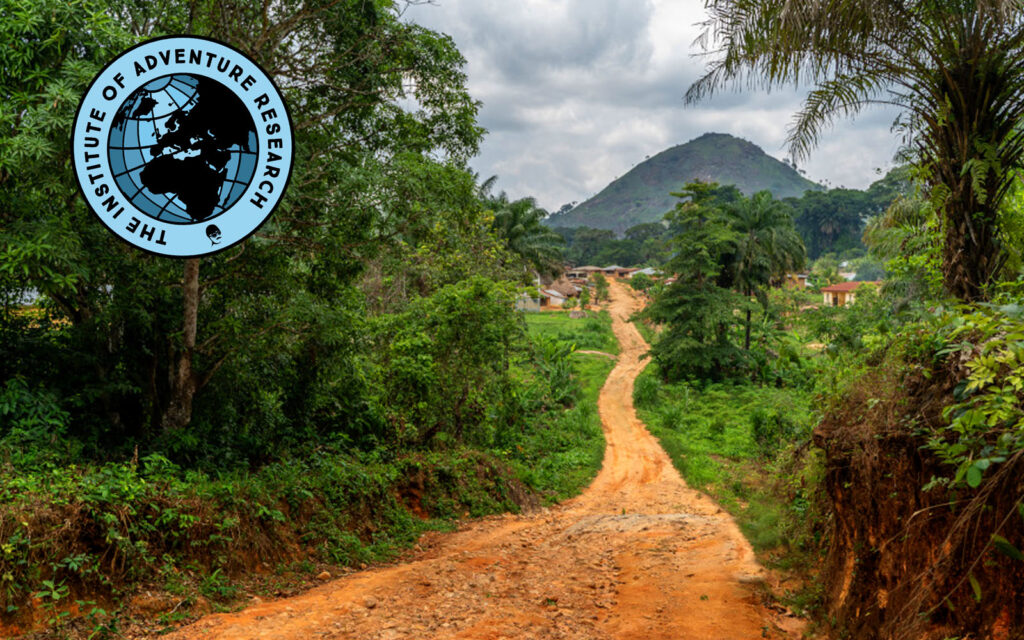 Institute Finish Lines
The Mongol Rally is already the biggest rally on earth but we're planning on making this beast even bigger over the coming years. So we brought in the Institute of Adventure Research to help us acheive our goal. And now we want some foolhardy souls to set forth with an adventuring glint in their eyes and notebook in hand to help test out some new finish lines.
You'll be furnished with an Institute of Adventure Research badge and be setting forth to…
Sierra Leone
Oman  or
Uzbekistan
…as your fancy takes you.
These proto-finish lines may not have the bells and whistles of Georgia but they have an even bigger slice of adventure pie. And they open up vast slabs of our good planet to the Poles of Inconvenience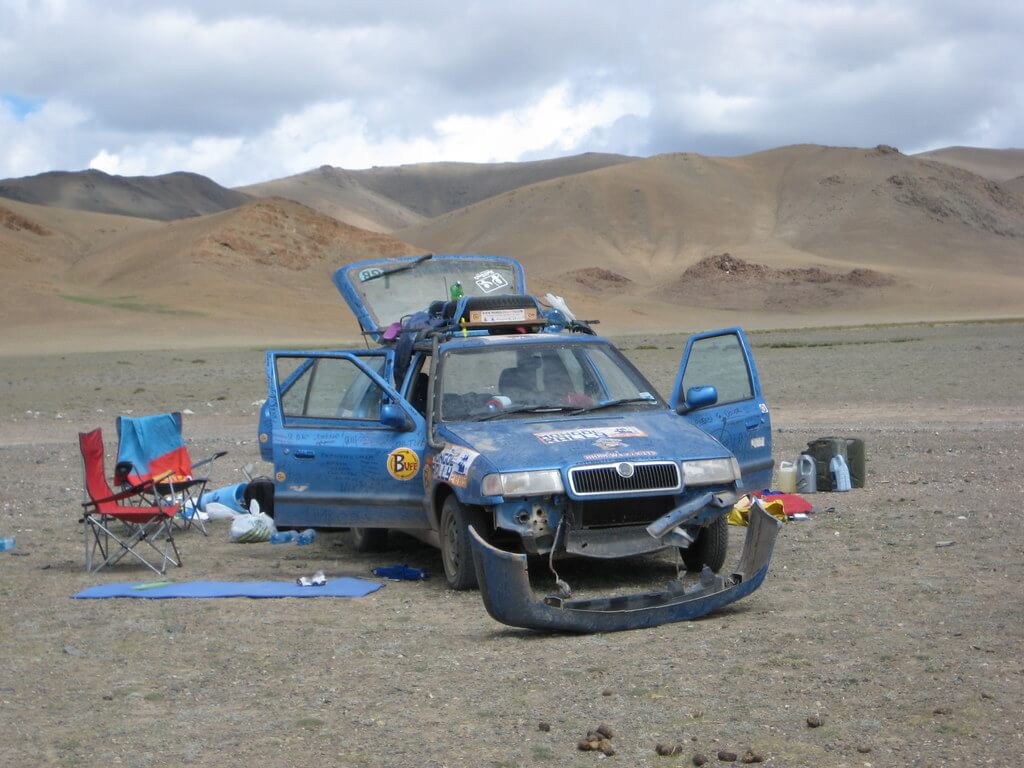 Machines of Mirth
This rally is about adventure. By definition that means you have to not know the outcome. And that is why it is a moral crime to bring a big 4×4 on an adventure. You need to be on the controls of a machine so shit that you spend your waking hours wondering if you will make it just one more meter. And so the vehicle rules of the Mongol Rally apply here too.
Cars must be under 1.2 litres and generally considered to be crap.
Motorbikes must be under 125cc (ideally 50cc) and be the sort of machine children would be embarrassed to ride.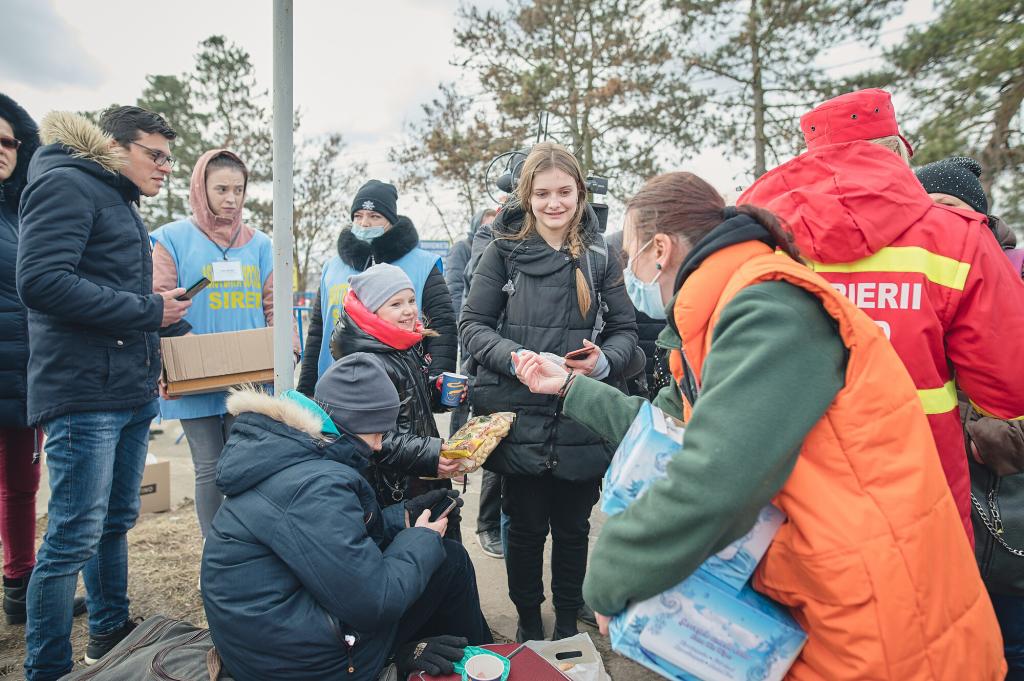 Supporting Refugees
Most Mongol Rally veterans have passed through Ukraine and many have life long friends there and all across the region.
So we're supporting the Disaster Emergency Committee. These guys are doing a brilliant job of putting money into the hands of trusted organisations in a way that gets help to where it's needed fast.
Adventurists' Rallies are phenomenal fundraising machines. In some years our teams donate well over half a million USD for charity on a single adventure.
Each team taking part needs to do their best to raise at least £500 for DEC. After that you can raise money for any charity you like or keep sending funds their way.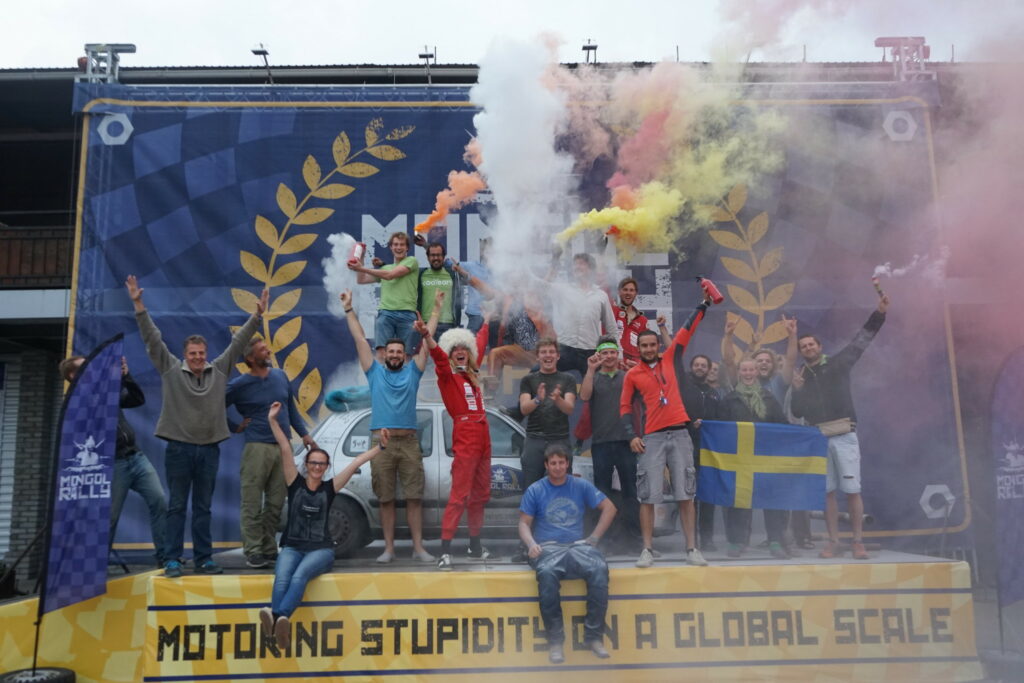 The Prizes
Why not make stupidity competitive we asked ourselves. No reason at all we answered. And so we did. On this most splendid of rallies you're in the running for bagging thousands of quids worth of awards for excellent adventurism.
2022 Overall Champion £3000
£1500 cash + £1500 adventure token + a trophy of much glory. Based on the shit-ness of your steed, the POIs you reach and the level of adventuring stupidity demonstrated. Extra points available for sartorial excellence and largest non functional item.
Runner Up, The Most Charity Money Raised & Best Vehicle Award
All win a £500 adventure token and a hipflask of considerable excellence.