Back
Rickshaw Run Photo Comp Shortlist: Kyle Singbeil
The Rickshaw Run Photo Competition challenged teams to submit a gallery of at least 15 images showing life on the road in a glorified lawnmower. Kyle Singbeil's brilliant photos range from classic portraits to a bold display of naked running and male buttocks.
Kyle's knack for picking out day to day moments other people miss, his epic landscape shots and the sheer variety meant his gallery went straight on our shortlist. The winner gets a £1000 adventure voucher.
Some of his wide shots and set ups will make you jealous. They're the ones you wish you'd taken but couldn't be arsed to organise after your 10th breakdown in 40 degree heat. He's one of those annoyingly accomplished people. On the same trip Kyle also shot one of the best Rickshaw Run videos ever made. Talented bastard.
Check out Kyle's top 5 photos. Full gallery of 38 photos below…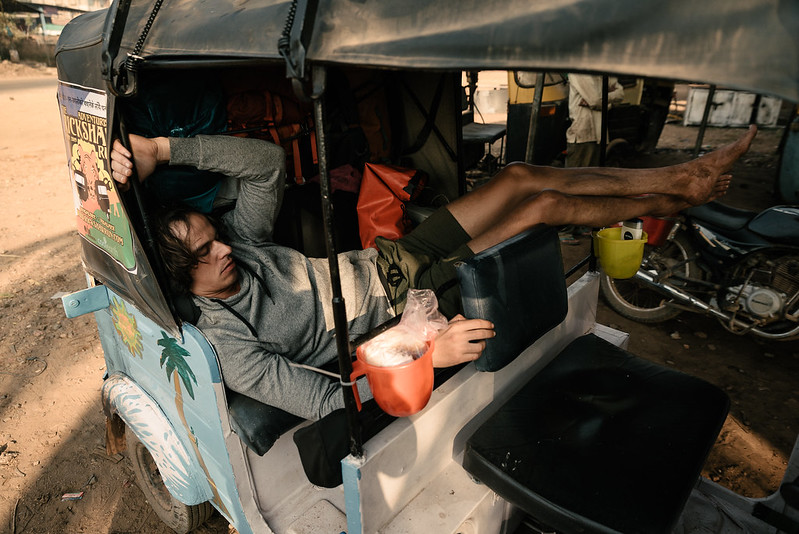 The day to day stuff that makes up the adventure is often overlooked, like having a sneaky kip in the back in the rickshaw when your team mates are probably doing something more useful.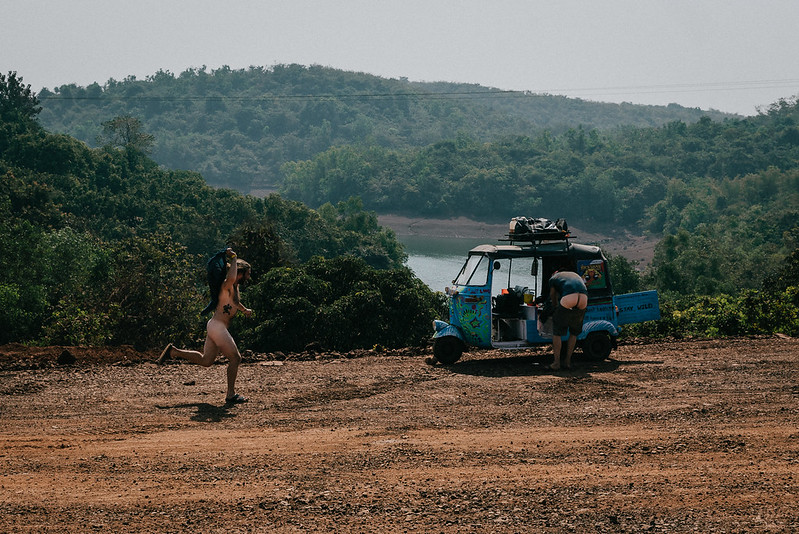 We have absolutely no idea what's going on this photo but points for nakedness. The random buttock display on the right  is a subtle addition. And being clever enough to take this photo somewhere remote to avoid being thrown in jail is a good thing.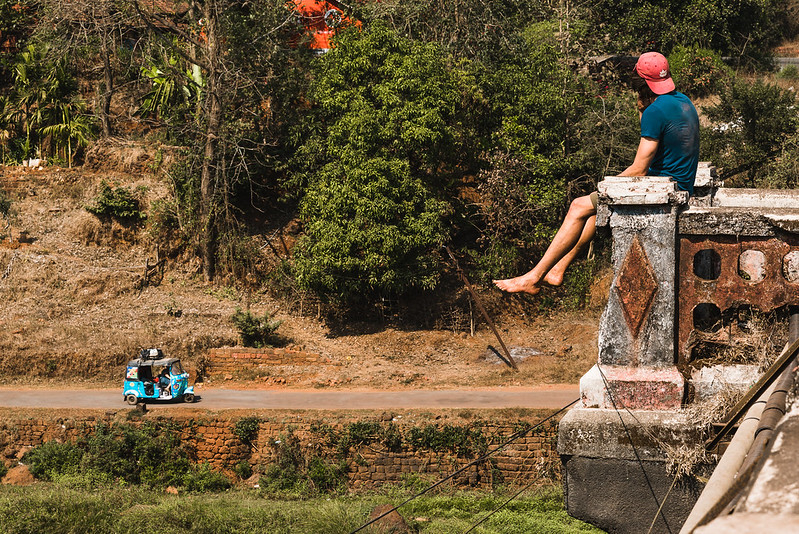 Admiring the three-wheeled marvel of engineering from on high as it thunders, slowly, along a back road.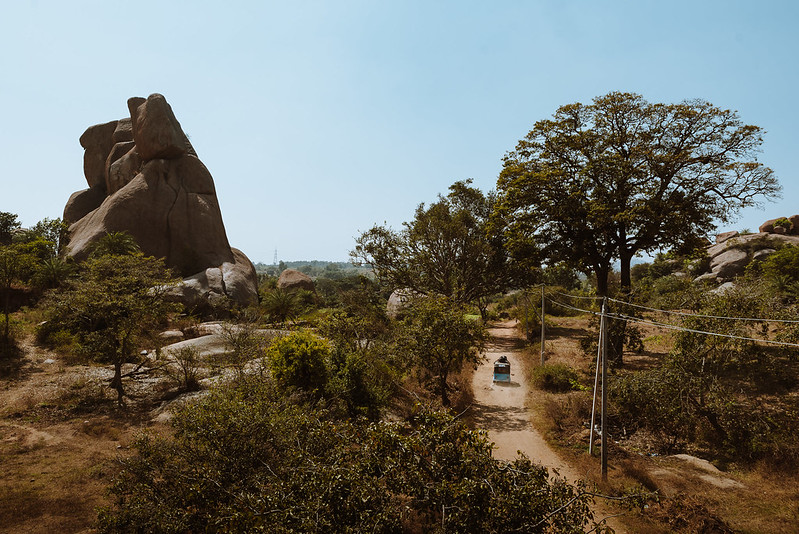 A lonely looking back road on the Rickshaw Run India.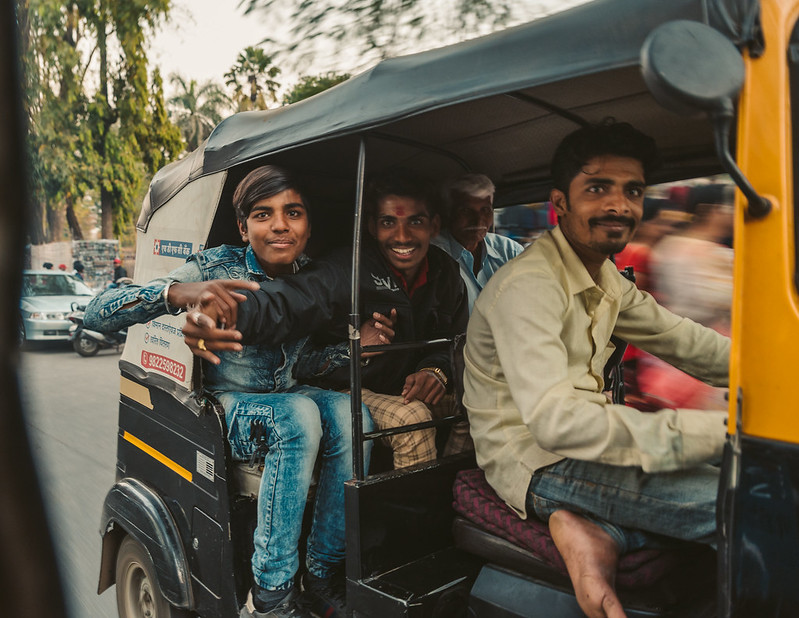 A quick shot of a moment that happens hundreds of times on the Rickshaw Run when people realise who you are, what you're doing and that you're very lost.

Full Gallery – 38 Photos of the Rickshaw Run India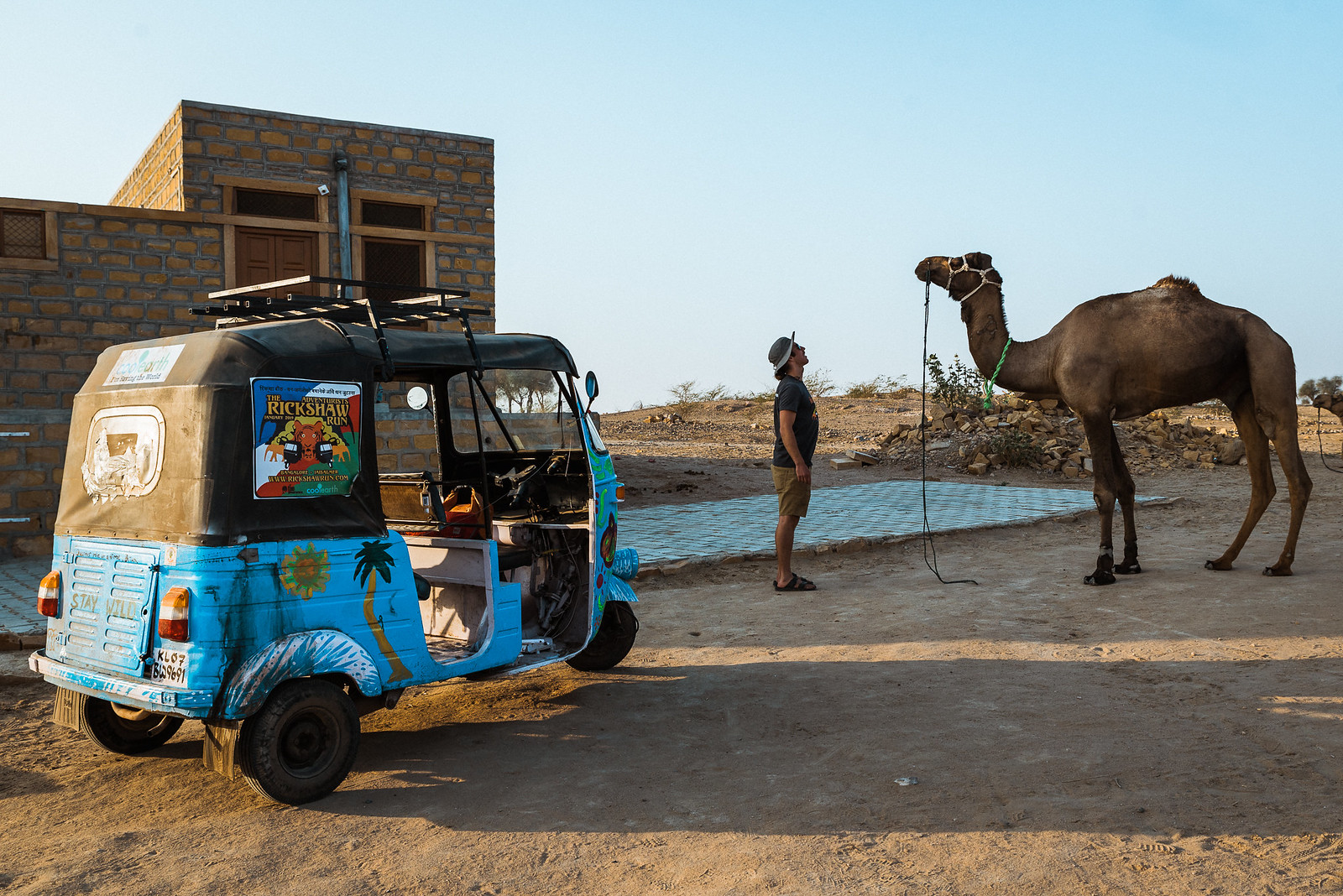 So much shit happens on the run it's difficult to cover it but Kyle nailed the documentary approach of covering daily life and snagged some stunning wide shots. Have a scroll through his full gallery above or check it out on Flickr here.
About the Rickshaw Run Photo Competition
Kyle's day job as a pro snapper may well given him a bit of an advantage but we forgot to exclude professionals from the competition rules so he's made the shortlist. More than 75 people entered the competition to show what the Rickshaw Run is really like with a gallery of at least 15 photos. The emphasis isn't on sunsets or vistas but documenting the sweaty stuff, the breakdowns and the totally unpredictable day to day happenings on the road in India.
The top prize is a £1000 voucher to use on any of our adventures. Second gets £500 and third £250 to put towards an adventure too.
You can see more of Kyle's other photos over on his website and Instagram channel. If your Instagram is looking somewhat off colour, you should probably hit it with a megadose of Rickshaw Run There are spots on the Indian Run in January, April and August 2021 editions.