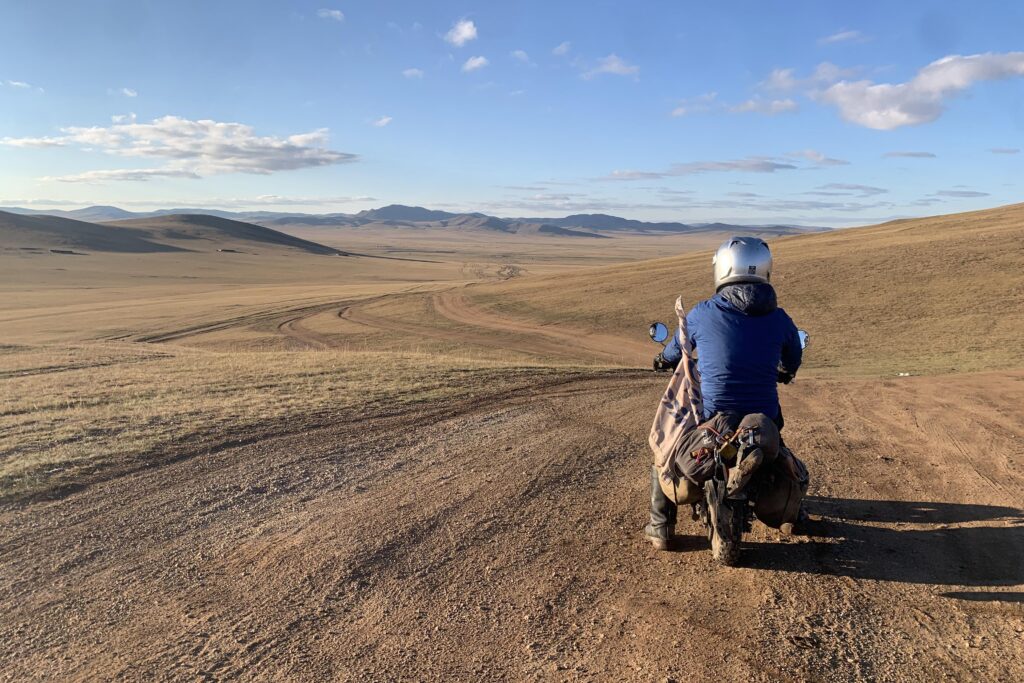 What a monkey was made for
Look at this picture. I mean it's unreasonably good. What else could you possibly need to know? On the entire planet we inhabit there is no more perfect a stage for a monkey bike adventure than Mongolia.
Mountains, dirt tracks, no tracks, desert, rivers, swamps and wolves await as you try to get your diminutive 2 wheeled turd across thousands of miles of steppe.
This one is a little longer in days and distance than other Monkey Runs so you get the chance to get truly lost.
As well as all that glorious chaos you'll be camping out and probably staying with nomads as wobble across the world's biggest wilderness.
This is quite probably the finest Monkey Run in the universe.