Back
Meet the 2019 Mongol Rally Featured Teams
With the rally launch just days away, we think it's time for you lot to meet some of the teams we'll be following this year.
Why not have a look at our tracking page and follow along with the team's journeys
---
Team Smart Arse
First off we've got Team Smart Arse in their 2002 Smart Passion Soft Touch Coupe.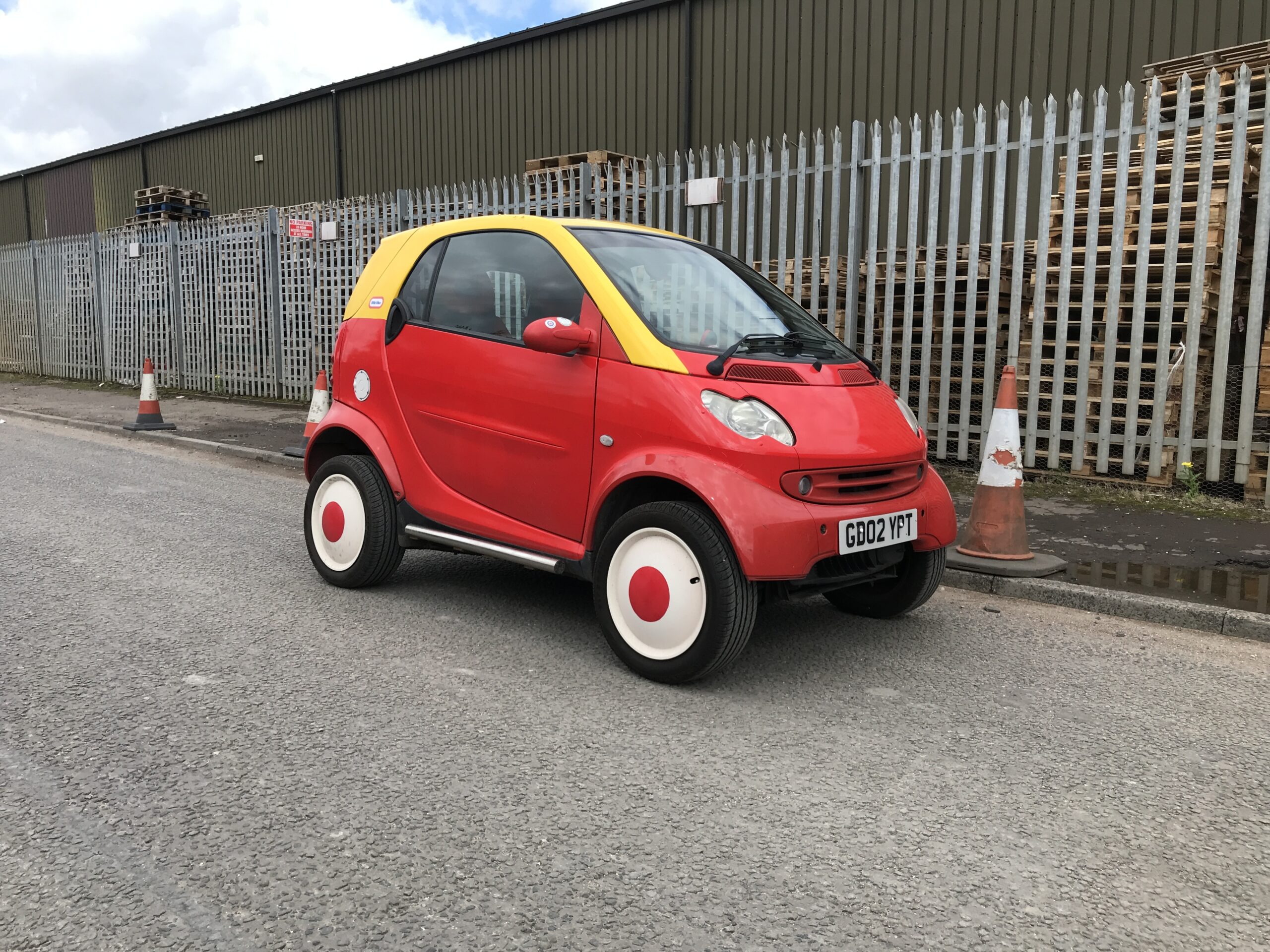 But who are they and why are they doing it?
"Hi Mongol Rally fans, supporters and rubber-neckers! Jono and Rebecca, here aka Team Smart Arses! We're  a couple from New Zealand and the UK, respectively. We met while trekking in the Himalayas in May 2018 and within a couple of weeks we'd signed up to do the Mongol Rally together. Some might say it's a bold, even stupid idea to commit to the toughest 10,000 mile long road trip with someone you barely know, but those people are boring. We decided to make the rally even harder for ourselves by choosing the smallest car imaginable for the job – the Smart Arse. We work online and in the last year have been traveling the world together at a leisurely and comfortable pace, just to make the rally seem even more of a challenge. We want squeeze every last penny out of the people sitting comfortably at home, watching our torturous journey, for the charities we're fundraising for, Cool Earth, Chilypep and I AM HOPE. If you know someone who needs a laugh, we'll happily be the butt of the joke, all they need to do is follow our YouTube channel to watch the stupid couple, driving 10,000 miles, across 17 countries, deserts and mountain ranges in a Smart Car. Safe to say the honeymoon period is well and truly over."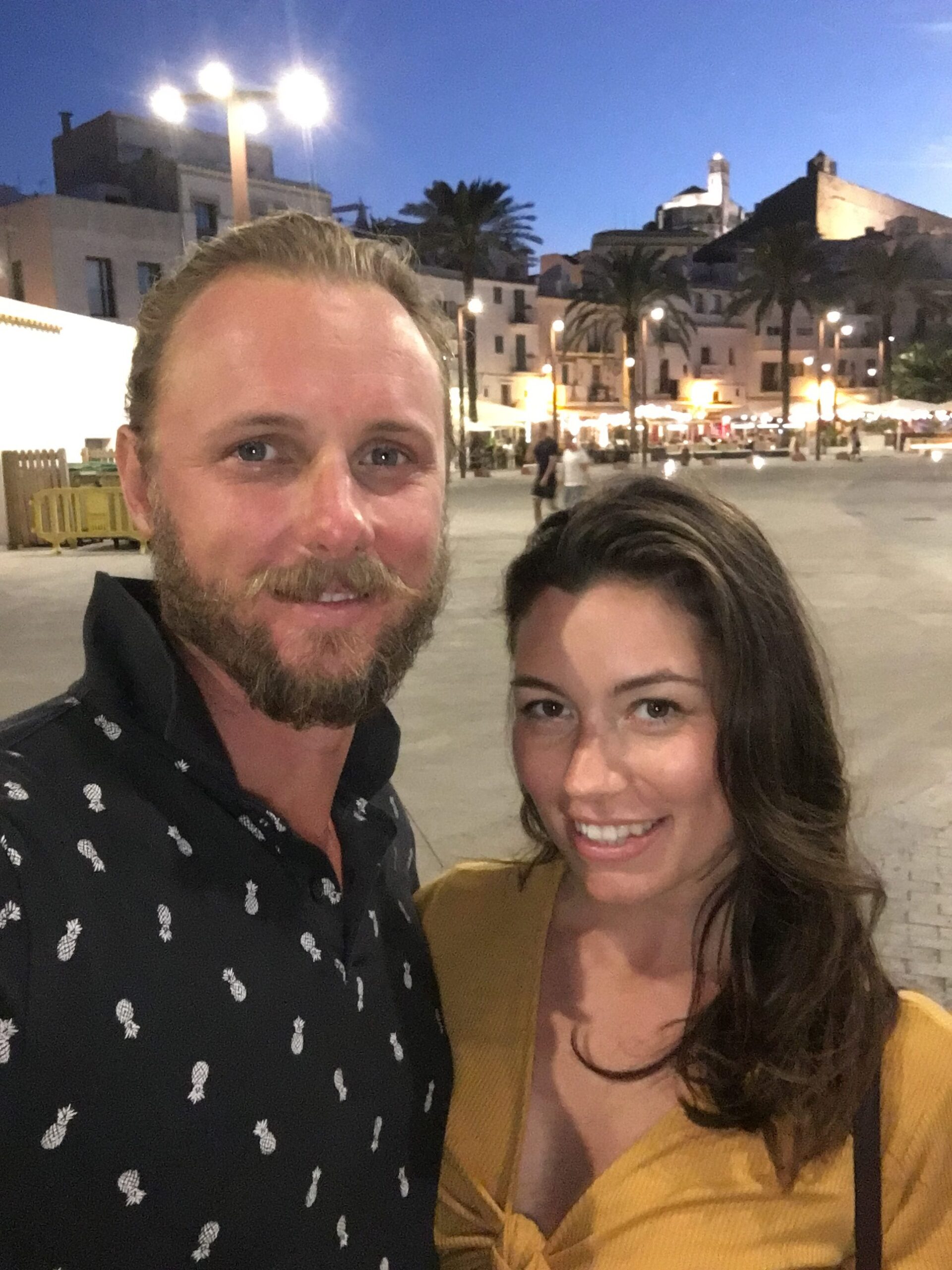 Want to follow Team Smart Arses through their journey? Or have a look at Jono's cracking Mongol Rally tattoo?
Why not check out some of their links?
YouTube
https://www.youtube.com/channel/UCR3n20uGBw2c8GmzwX7QbPQ
Instagram
Facebook
---
Team Little Missadventurists
Next up is Team Little Missadventurists with their 2006 Fiat Panda.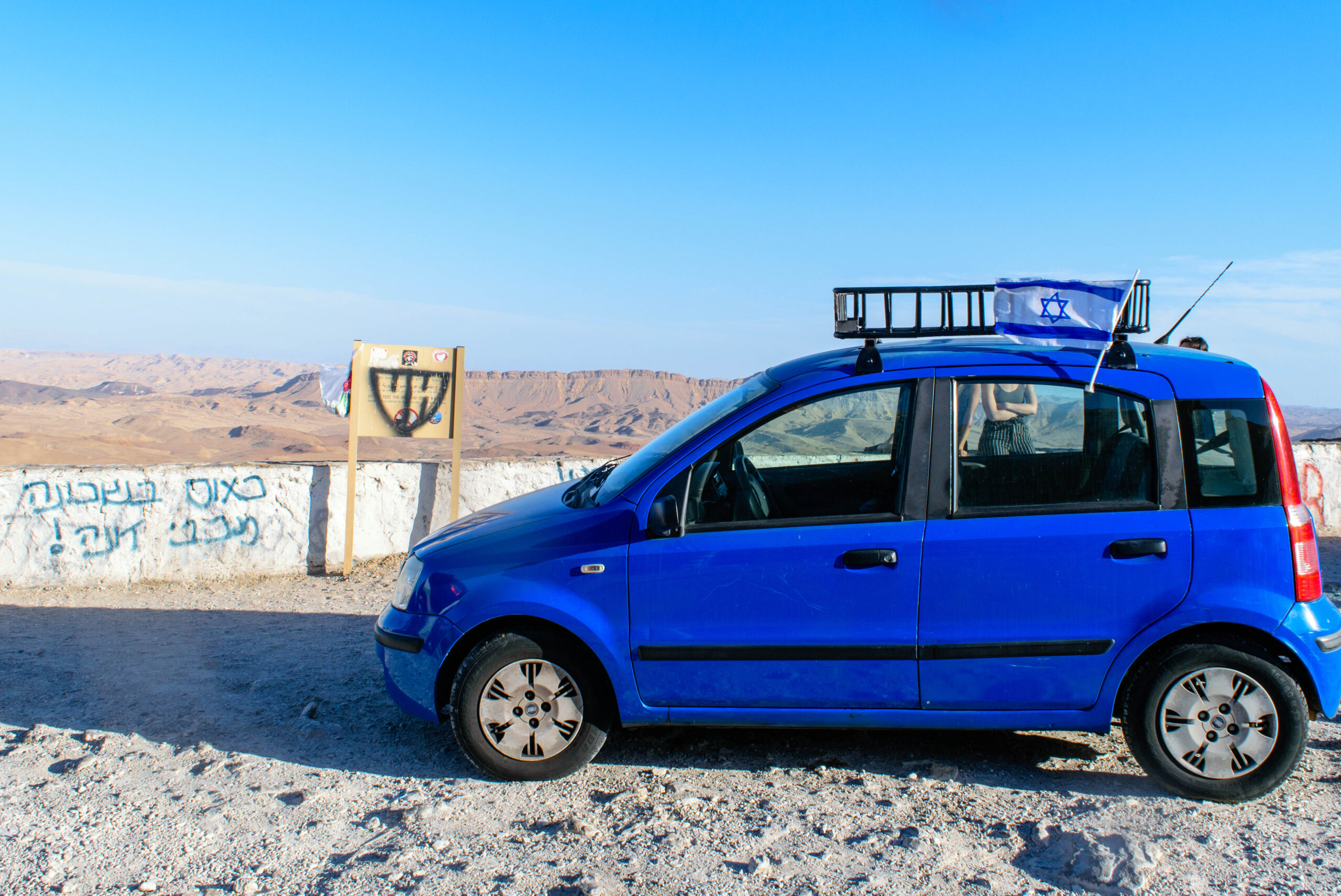 But who are they and why are they doing it?
"We're three girls hailing from the US & Canada who decided to move across the globe to the vibrant city of Tel Aviv. Between the three of us, we've traveled to dozens of countries, met hundreds of inspiring travellers, and explored places our moms would probably scold us for.

Each one of us brings something unique to the team: Obsessed with all things content, Alicia's hobbies include travel writing and photography, and she's eager to document the team's Mongol Rally shenanigans. Having just graduated from music school, Adina adds a melodic touch to our trio, and we'll be counting on her to sing us through car breakdowns and step in when our radio inevitably stops working. Racheli is our certified risk taker, as she'll be responsible for sniffing out the most ridiculous stops along our route that will surely make this trip unforgettable.

As women, and we are not afraid of exploring, adventuring, and stepping way, way outside of our comfort zones. Our goals in taking on The Mongol Rally are simple:
Embark on the adventure of a lifetime to see if we can make it to the end with next to 0 mechanical skills

Inspire other women to travel and live adventurously

Raise money for our awesome charities: Save a Child's Heart and Cool Earth"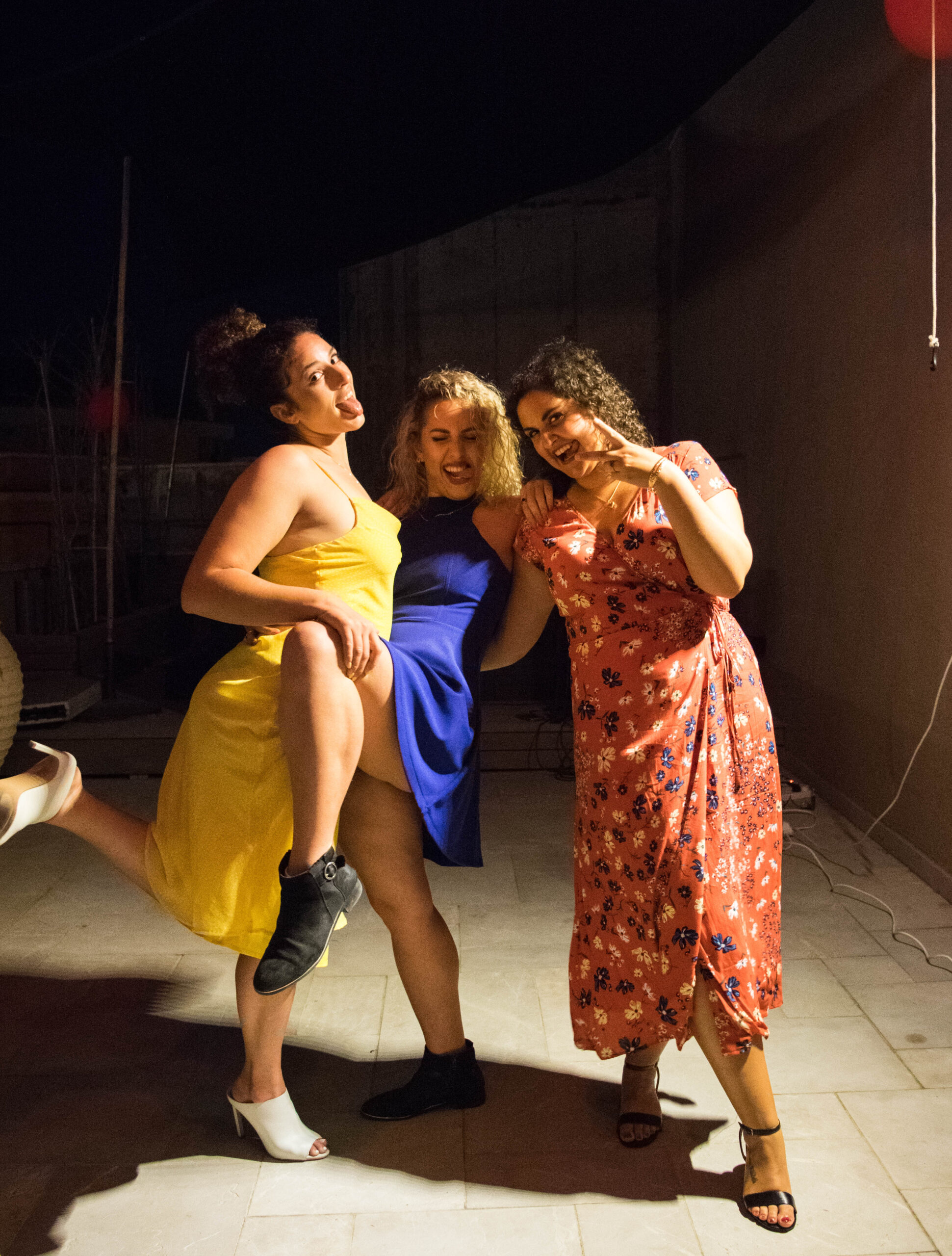 Fancy seeing all the places they're gonna get lost in?
Then why not give them a follow?
Website
https://www.littlemissadventurists.com/
Facebook
http://facebook.com/littlemissadventurists
Instagram
---
Team Flightless Fellas
How about we look at Team Flightless Fellas. They've got a 2003 Suzuki Swift with a massive 993cc engine.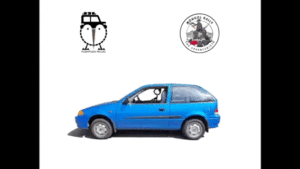 But who are they and why are they doing it?
"Our team is the Flightless Fellas. We are three adventurous kiwi lads that have known each other for the majority of our lives.

Ben Speedy and myself (Tom Waalkens) slogged it out on a fairly gruelling reality renovation TV show called The Block NZ last year so we were looking for the next adventure to put ourselves outside our comfort zones again. Tom Maclean was a natural addition to this search because we all get on great and he is always up for a challenge.

The mongol rally ended up being the perfect option because it is a wild travel adventure as well as a platform to support incredible charities like Kidscan and Cool Earth. 

The ultimate combo of travel and giving back!

We are relishing the opportunity to take part in a crash course of a whole range of cultures and experiences we've never had exposure to.

Minimal mechanical experience, minimal organisation but a whole lot of enthusiasm! What could go wrong?"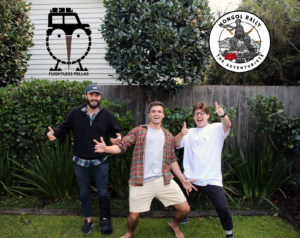 3 kiwi lads driving around the globe… what could go wrong?
Why not find out with some of their links?
Website
https://flightless.squarespace.com/
Instagram
---
Team Only Fools and Hummus
Team Only Fools and Hummus have decided to take a 3 wheeled Reliant Rialto GLS.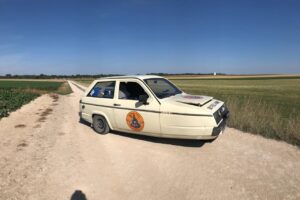 They even decided to roll in into a ditch for our entertainment.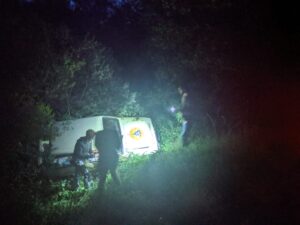 But who are they and why are they doing it?
"An African & a Brit set off in a ridiculous little car, that is 35 years old & only has three wheels, which we have dubbed 'Only Fools & Hummus'. A 3 year old Devin once ate bird poop, thinking it was ice cream. With skills like these we can now see how he ended up breaking both his ankles simultaneously a number of years later, gleefully jumping over sand dunes on a motocross bike. Patrick see himself as an intrepid adventurer who has roamed the World from the Arctic to the Amazon fuelled by a diet of kit-kats and redbull. We met when Devin volunteered at the animal sanctuary Patrick was running in Northern Bolivia, where we helped & cared for native Pumas who had been impacted by human expansion and deforestation. Patrick got a hand crippling virus in the jungle called Chikungunya and Devin managed to pick up a flesh eating disease called Leishmaniasis, so I'm sure if any team can, one of us is bound to catch the bubonic plague in Outer Mongolia. We decided to turn our knack for making questionable decisions into raising money for charity, we loved the the adventure & challenge of the Mongol Rally along with the ethos of the 'Adventurists'. However the core aim of the rally is really about raising loads of funds for deserving charities. We have set a target to raise £10'000 and have made it over 50% of the way already. Our charities are: Cool Earth (www.coolearth.org), Environmental Society of Oman (www.eso.org.om) and African Lion Environmental Research Trust (http://lionalert.org). We choose these charities, because we have seen the destruction of the rainforest first hand, have both lived & worked in Oman, where we see the impact of plastic on the environment first hand, plus wanted an African based charity that focuses on educating the next generation to impact positive change."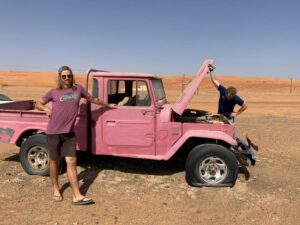 A team that has already crashed before the Rally has even started? It might be worth see how many more times they cock up their car, on their Instagram.
Instagram
---
Team Crazy-ass Climbers
I think this team are missing a few wheels. Team Crazy-ass Climbers are doing in on bikes… two Sinnis Terrain 125cc.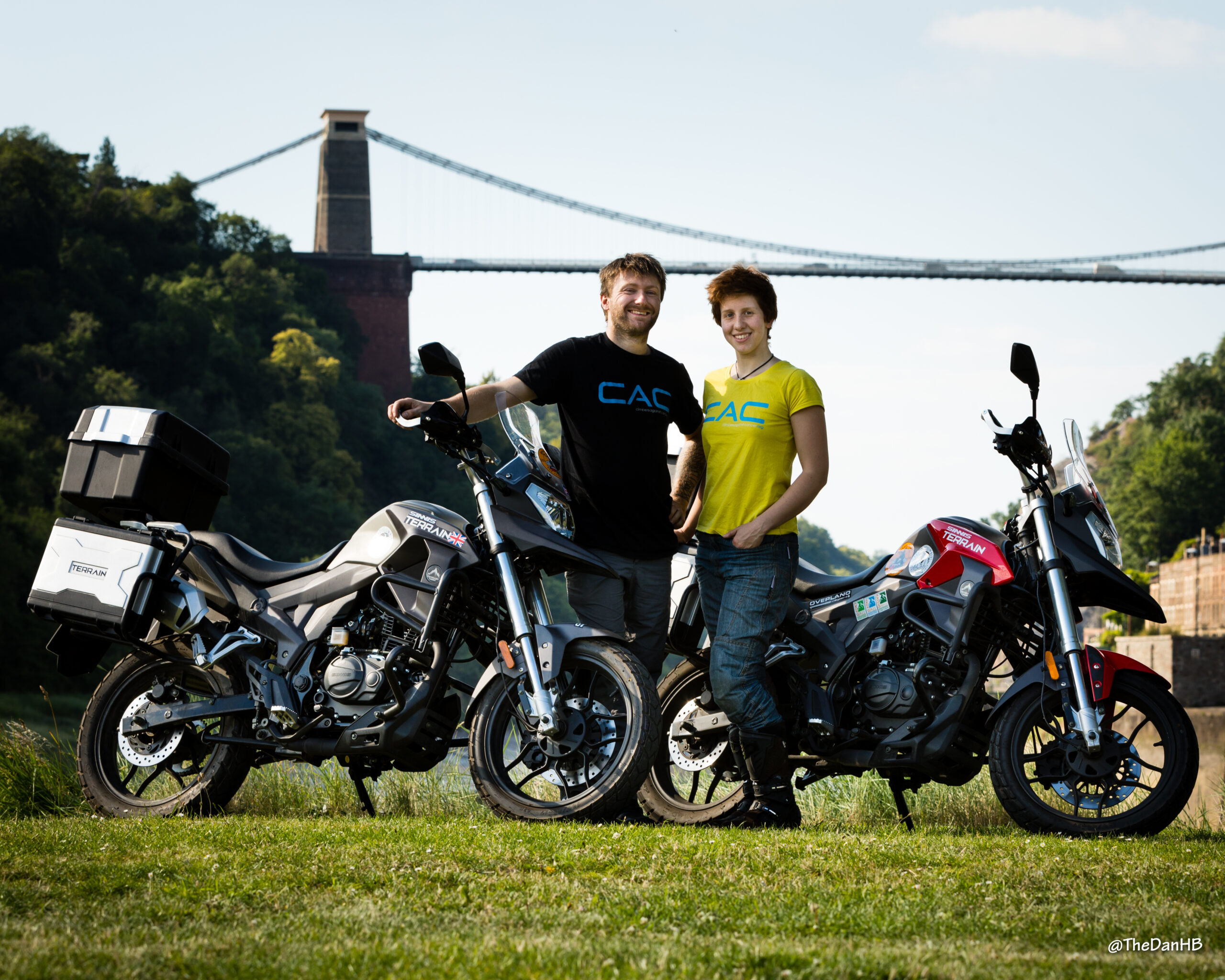 But who are they and why are they doing it?
"Hello there! We are team Crazy Ass Climbers and we're taking on the Mongol Rally this year on two Sinnis Terrain bikes.
Currently we reside in London in our awesome vanbulance (yes we live in a van, yes it used to be an ambulance) called Kaylee. Both of us work for a company called Lakeland Climbing Centre, which has been nice enough to let us take 8 weeks off and still have a job when we get back! Paul is the Centre manager of the VauxWall Bouldering centres and Holly is a Route setter and desk monkey. When not working or planning the Mongol Rally we love to climb, hike, travel, shoot things at the archery club and generally have a good time. People keep telling us that the Mongol Rally will be a once in a lifetime adventure, (and it definitely will be awesome in the extreme) however we like to think life is going to throw more adventures our way.
The idea to do the Mongol Rally came about one fine summers eve in a Wendys diner just outside of Yosemite national park. After travelling around California for 3 weeks we were of course planning our next adventure, planning simply to take a month off work and go to see a small part of the world. Then Paul mentioned the Mongol Rally and it was simply inevitable that we would end up taking part.
Our route will take us across the Caspian sea, along the Pamir highway and through the wilds of Mongolia. Our promises to our selves from the start have been that we will not use digital maps to help us on our way and we will spend every night possible in our tent. There's even a not quite formed plan to have to do 5 push ups for every time we complain we're tired – lets see how long that lasts."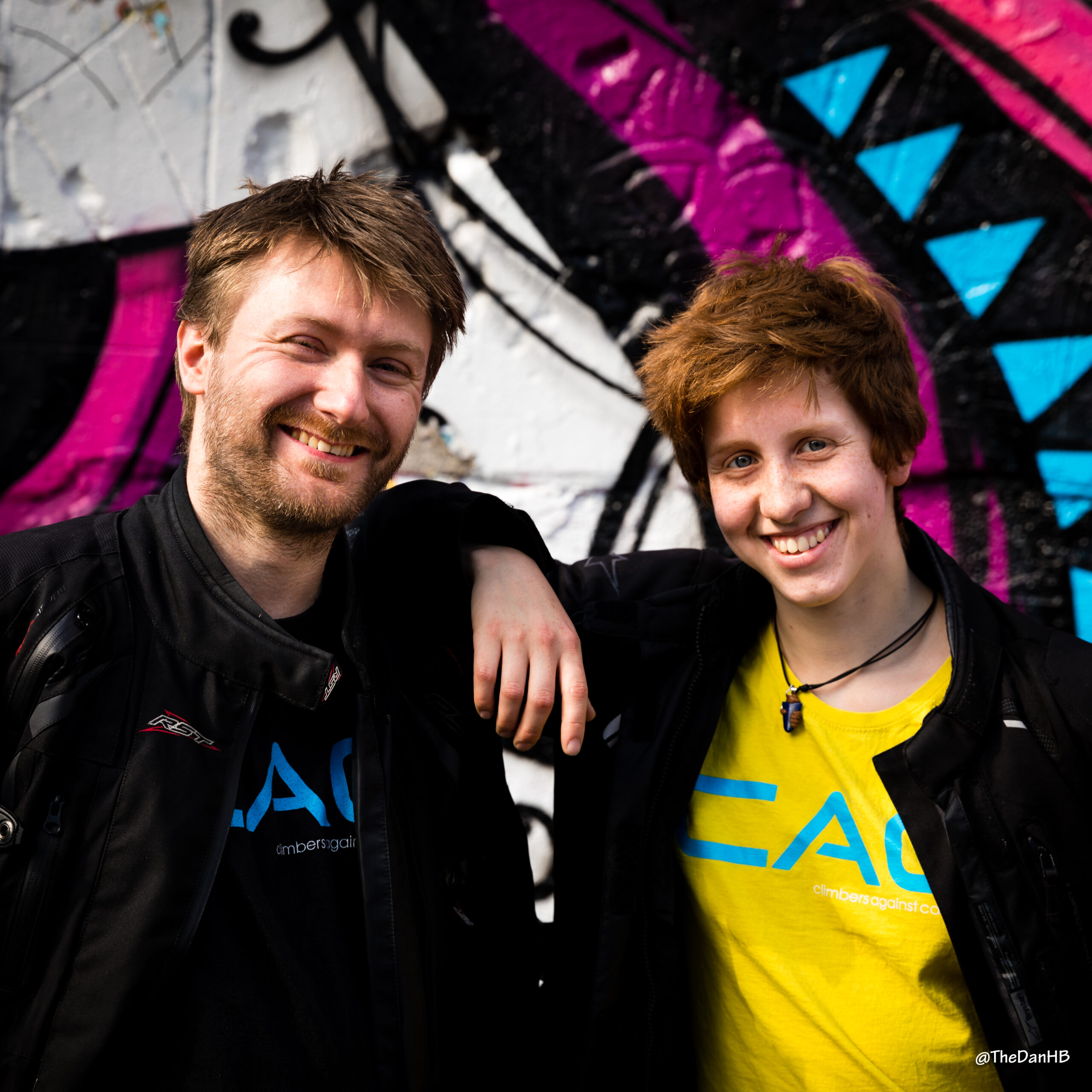 Why not follow the Team's GPS tracker on their website? Or just have just have a look at all the pretty pictures they'll be taking in the arse end of no-where.
Website
Facebook
www.facebook.com/crazyassclimbers
Instagram
Youtube
https://www.youtube.com/channel/UCjMN6czpLb8ih21hvgqX7pg
---
Team Burgdorfer Swiss Team
This team have gone for a very sensible 2002 Opel Corsa for a not very sensible rally.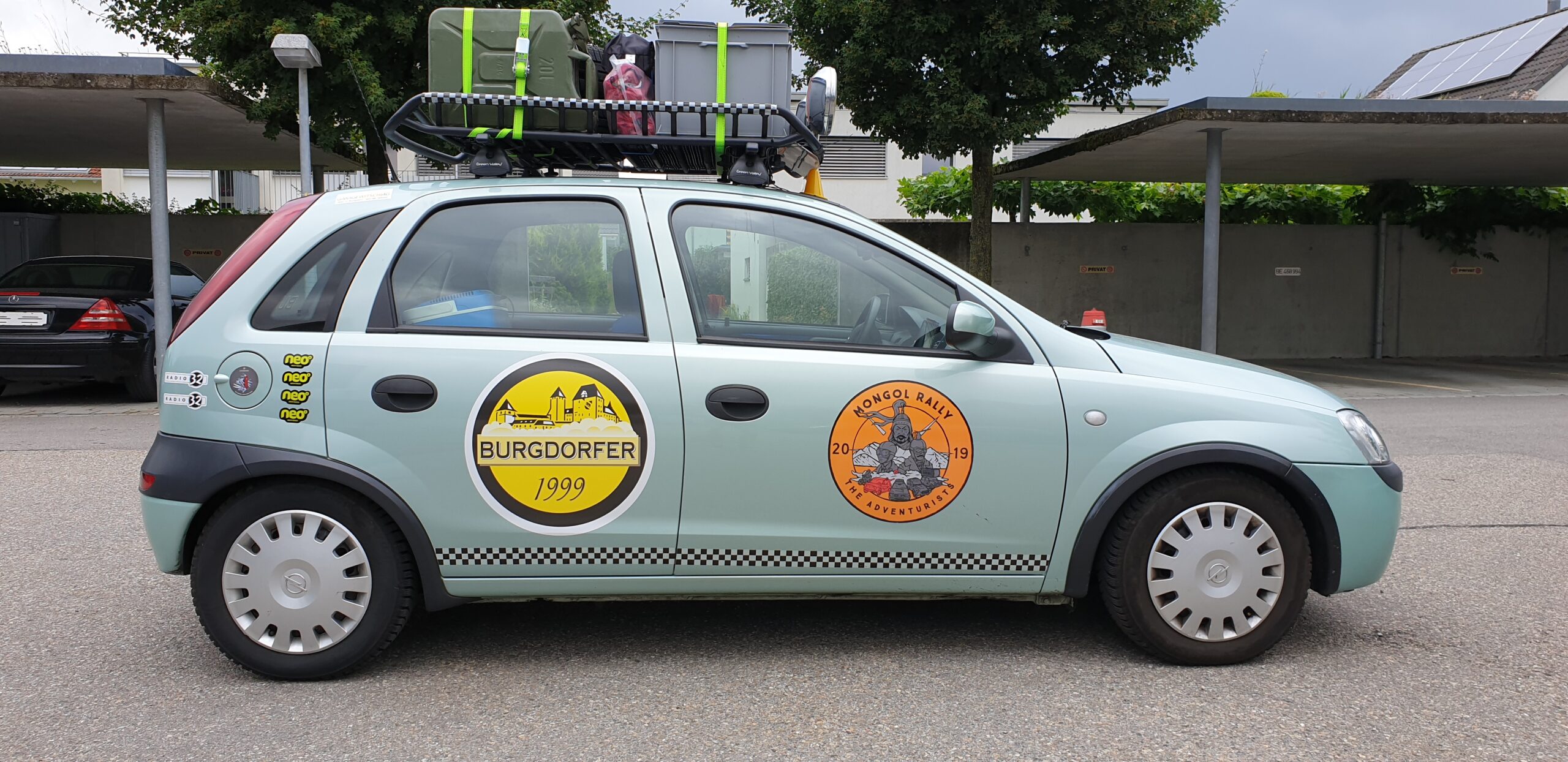 But who are they and why are they doing it?
"Urs Gfeller 59, chemistry engineer, EMBA, many years with Roche Diagnostics, now self employed (Consulting, Auditing.)

Peter Gfeller 64: electronic engineer, teacher, solar pioneer, ex. member of the regional council, retired.

After being motivated by Hans, our good friend from the Speedy Swiss Team, we decided to join the rally as well.

Seeing that the rally organisation must be crazy, helped us to feel at home.

Traveling through many to us unknown countries, with a lot of unknown hurdles and stumbling blocks, is a perfect adventure. And who doesn't want to be part of the parties at the start, along the way and at the final destination in Ulan Ude.

Our way will lead us from Switzerland through Germany to Prague (CZ). Then, Slovakia, Hungary, Romania, Bulgaria, Turkey, Georgia, Azerbaijan, Iran, Turkmenistan, Uzbekistan, Tajikistan, Kyrgyzstan, Kazakhstan, Mongolia and Russia.

From there across Russia to Estonia, Latvia, Lithuania, Poland, Austria and back home to Switzerland."
If you want to follow these guy on their journey have a look at their blog
Blog
https://blogging.theadventurists.com/tracking/team/burgdorfer-swiss-team
Youtube
https://www.youtube.com/channel/UC34ZI2Hte2Ke9ZH3ZryoLAw
---
Team Bee Solar
Team Bee Solar have picked up a very nice Daihatsu Extol. You think they've got enough room in there?
View this post on Instagram
But who are they and why are they doing it?
"We're Emily & Matt – a husband and wife team.

It has dawned on us that this is quite a long way. With no major disasters it will probably take us around 6 weeks, which will quite possibly be the longest time that Matt and I have ever spent in each others company.

Despite the fact that we couldn't think of anything that sounded more fun to do with our summer than spend it driving through the desert eating goats testicles and drinking fermented yak milk,  it has presented a rather wonderful opportunity to do a spot of fundraising.

All of this is in aid of four rather wonderful charities: Cool Earth, the Bumblebee Conservation Trust, Solar Aid and Dementia Adventure. Why so many charities? The short answer: we just couldn't choose. Each one of these charities is doing fantastic work, but needs ongoing support to be able to continue making a difference."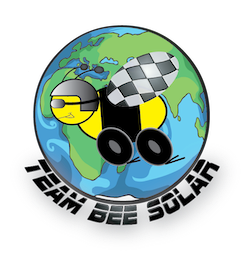 They've got a few links to have a look at, if you fancy seeing how Team Bee Solar get along?
Website
www.teambeesolar.com
Instagram
@team_beesolar
Facebook
https://www.facebook.com/teambeesolar/
Twitter
@teambeesolar
---
Team Off the Beaten Yak
Now let's have a look at Team Off the Beaten Yak and their 2008 Chevrolet Aveo LS.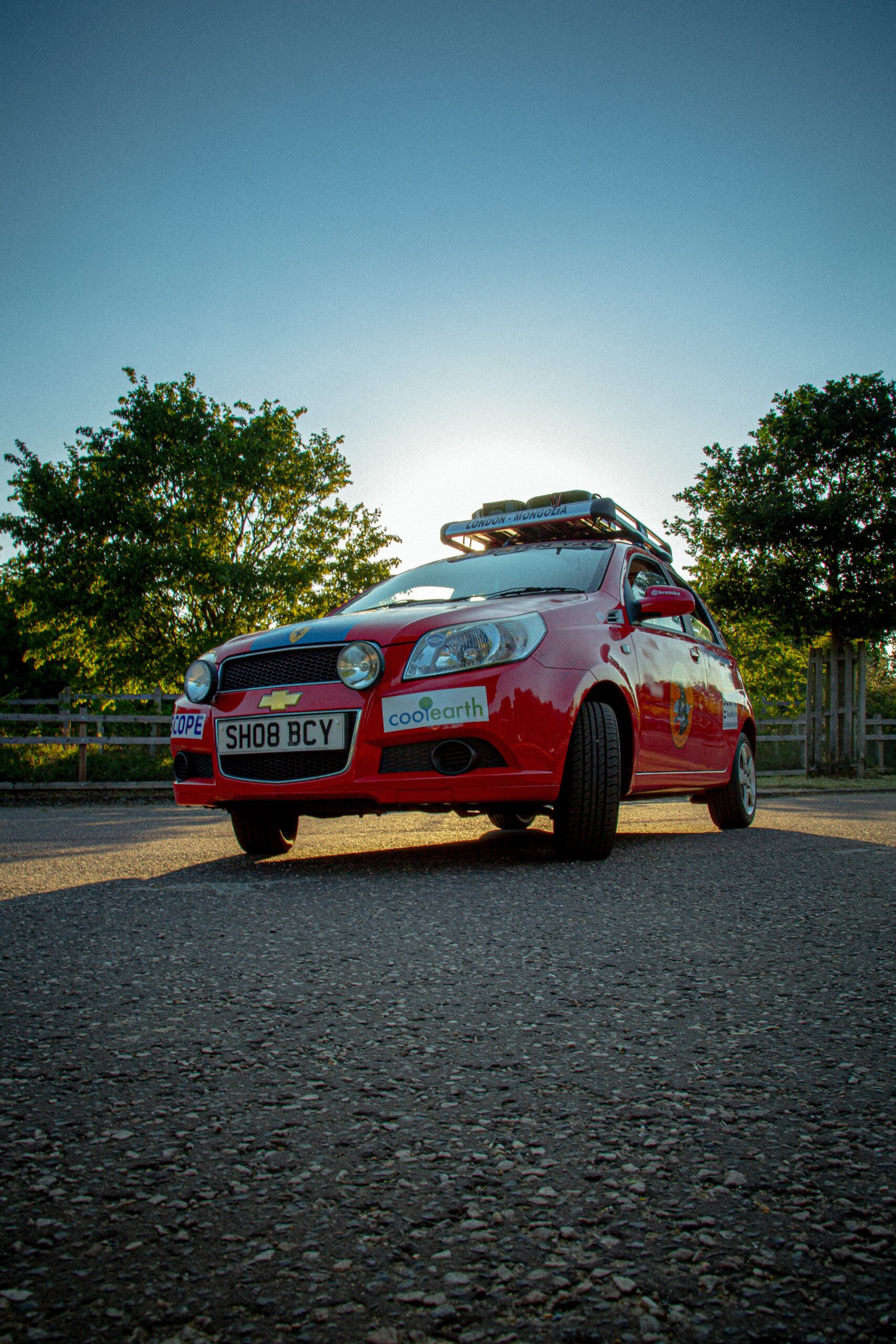 But who are they and why are they doing it?
"Jack is the organised one. He's been in charge of finding the car and getting her rally ready. He's watched most episodes of Top Gear twice just to come up with ideas for the rally; however, like all of us, he has zero mechanical knowledge. Jack studied French and Business at Newcastle uni, and is originally from London. One of his goals is to try and complete as many of the Adventurists' adventures in his lifetime.

Jemima is the peacekeeper. She's an avid traveller and has worked incredibly hard to raise money for charities over the years. She's run multiple half marathons and last summer she completed the 4 Peaks Challenge with her family for charity. Jemima was at Cardiff University where she studied Biomedical Sciences. She grew up just outside London and spent half a year in South America after leaving school as well as a year abroad in Madrid as part of her degree. 

Léo is our wildcard. Childhood friends with Alejo as they grew up together in Switzerland, Léo joined the team in late January to complete the line up. He's a talented musician, playing drums for Swiss band Stevans who recently went on tour around China. He studied Computer Science and Artificial Intelligence, yet another interesting degree from the team that offers no mechanical skills when the car inevitably breaks down in the Gobi Desert. Jack and Léo have only met once before, but so far so good. 

Alejo is our man with camera expertise. A seasoned traveller, Alejo is also a talented drummer, amateur dancer and a self-proclaimed comic. Alejo went to film school in London and aims to make narrative feature films one day. He's currently working freelance as a director shooting multiple short films and music videos. For Alejo, the rally offers the chance to fulfil a dream of road-tripping with friends across the world."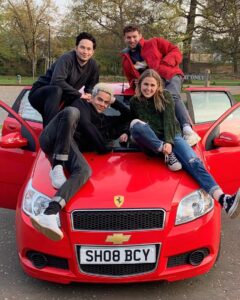 Clearly one of them knows how to hold a camera, so why not have a look at their Instagram?
Instagram
---
Team There and Back Again
Team There and Back Again are bringing two bloody cars. A 1996 Opel Corsa and a 1994 Nissan Micra K11.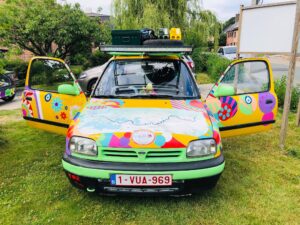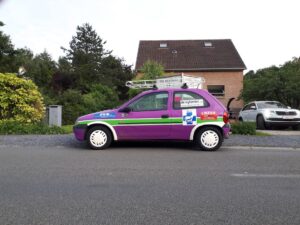 But who are they and why are they doing it?
"It all started when Emil and Phil decided to drive along the length of the E40 from Calais France to Ridder Kazakhstan.  This idea was thwarted when the ancient family car they were planning to use shuffled off it's mortal coil.  Plan B became the Mongol Rally (It should have been Plan A in the first place). Daniel, a university friend of Emil's, was soon targeted as team member #3. And things were off to a smooth start until Emil broke the news to his mother Delana and sold it a bit too convincingly.  Her reaction went from brief concern to enthusiastically announcing that Mama was going to put her own team together!  This is when Delana found out most of her friends were wimps and, deciding it was high time to make new friends, she asked Sissy to join her on the rally. At the first joint meeting it was decided to merge as one team. Emil and Delana decided, for the sake of their relationship, that they should each have their own car.

We are an eclectic group of individuals with ages ranging from 24 to 55.  We have different skill sets and different levels of experience to bring to the team and we all have our own personal reasons for doing the rally.  In fact, we've discovered that the initial reasons tend to change as the months pass.  Just the preparations alone have been an adventure and have made us see most most of life's trivial 'issues' from a different perspective.  Who knows how the rally will shape us?  We look forward to finding out!"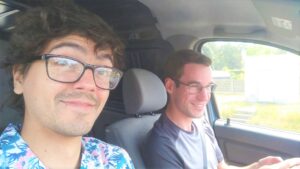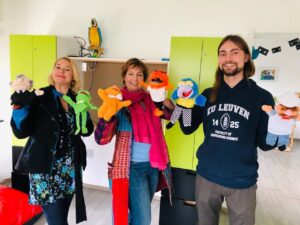 Why not have a look at some of their social media to see if they make it?
Website
Facebook
https://www.facebook.com/thereandbackagainmongolrally2019/
Instagram
Youtube
https://www.youtube.com/channel/UCNiejCQAm6CTUIvzynVMz3Q
---
Remember to check out the tracking page to see where the teams have broken down today
https://www.theadventurists.com/adventures/mongol-rally/mongol-rally-teams/#1