Back
We saw a monkey wearing pants
The Rickshaw Run Sri Lanka is live right now and the teams have been posting some unusual updates from the road.
Willy jokes; fighting cockroaches with flag poles; monkeys wearing pants; leeches; snorkelling with whales; roadside elephant encounters and an injury described as a 'sudden descent down a storm drain in torrential rain'.
Here are the highlights from the first three days in Sri Lanka. Find out more about the adventure and sign up for 2020 here.
We can't name the team or the airline (or post the photo), but before the adventure started they managed to convince the pilot of their domestic flight to let them fly the actual plane. For 15 minutes each. Admittedly they're qualified pilots but we have to applaud their skills of persuasion. And the pilot for being brave enough to hand over the controls to a pair of Adventurists.
---
"I am semi drunk and lost. Plz send help."
Once the teams assembled in Negombo it wasn't long before someone got in a self-inflicted pickle. The chap (who shall remain nameless) managed to self rescue in the end. Probably because nobody replied to his call for help.
---
At this time of year the monsoon showers don't last long but they really mean it.
Just as Nirva posted the photo below of a rainstorm closing in Tim Boxhall replied: "We were out in it with all sorts of problems… we are now in a minus 5* hotel fighting cockroaches with flag poles!"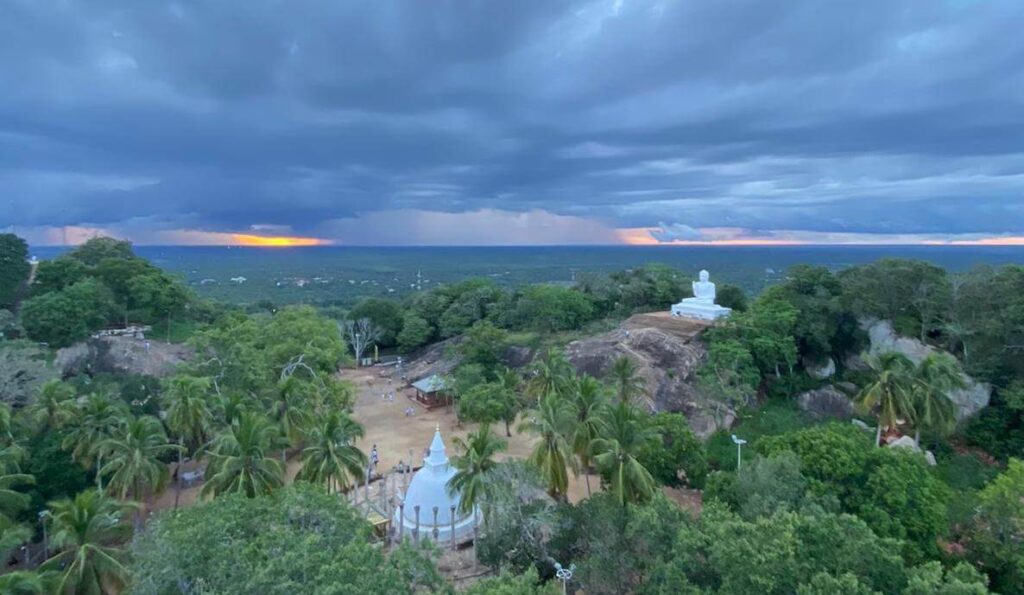 ---
Julia and Christian probably would have volunteered to fight the roaches: "[We] were walking back in the dark in a monsoon downpour and my wife Julia fell in an open storm drain." It needed an x-ray but Julia got straight back on the road the next day.
---
Andy Veasey posted this: "We saw a monkey wearing pants. That is all". But he disappointed everyone by not getting a photo so we can only hope the underpants were for a friendly or medical reason. Others were far more successful charting their progress with photos – here's the best of them.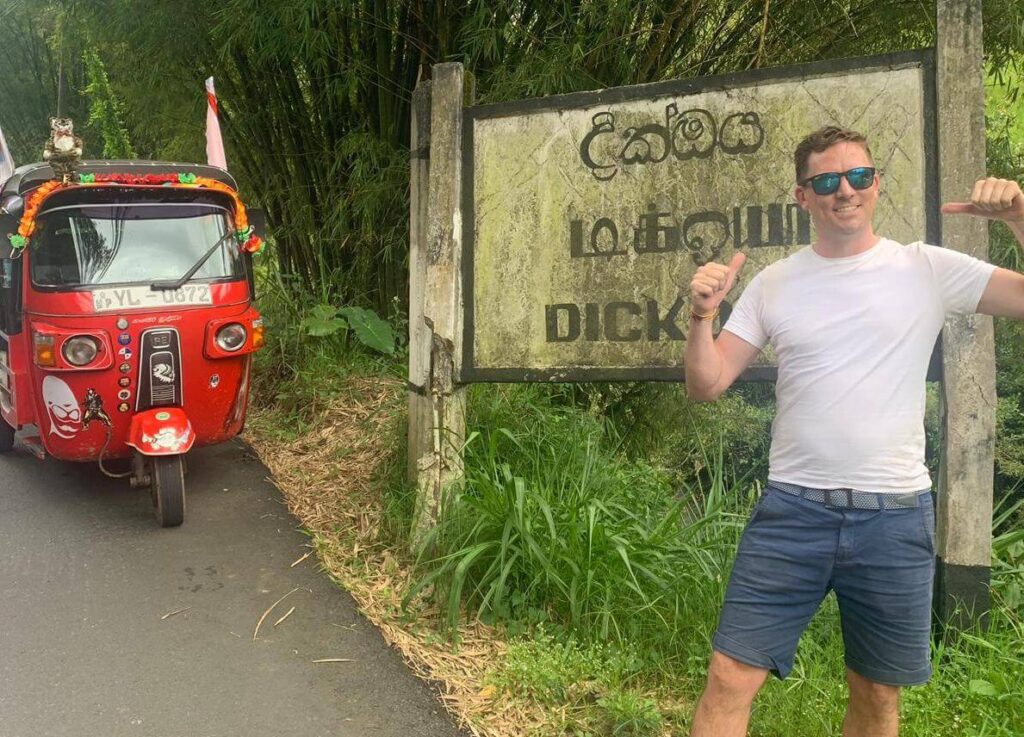 Photo: "Such children" – Camilla
---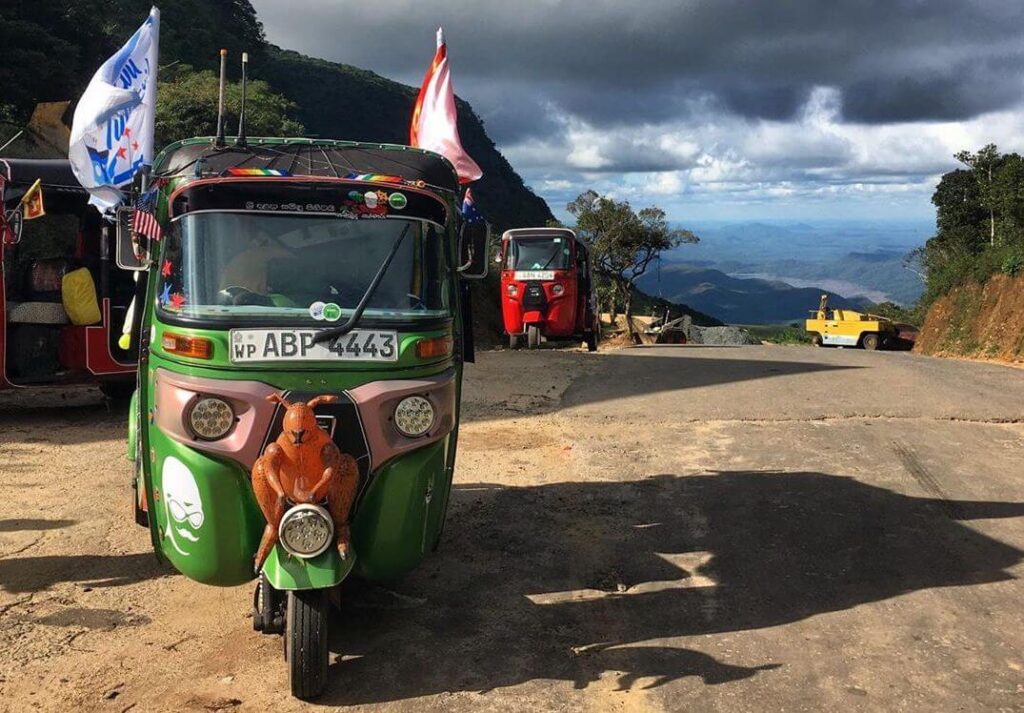 Photo: "Made it to the top of the mountain in our trusty steed." – Team Eviltuknevils
---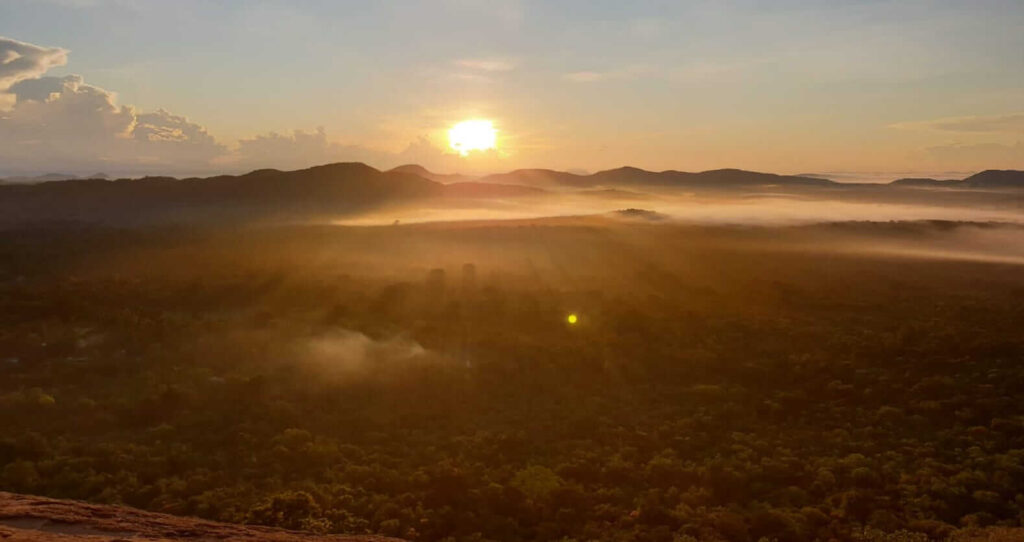 Photo: Matt from Team Not Fast, Just Furious
---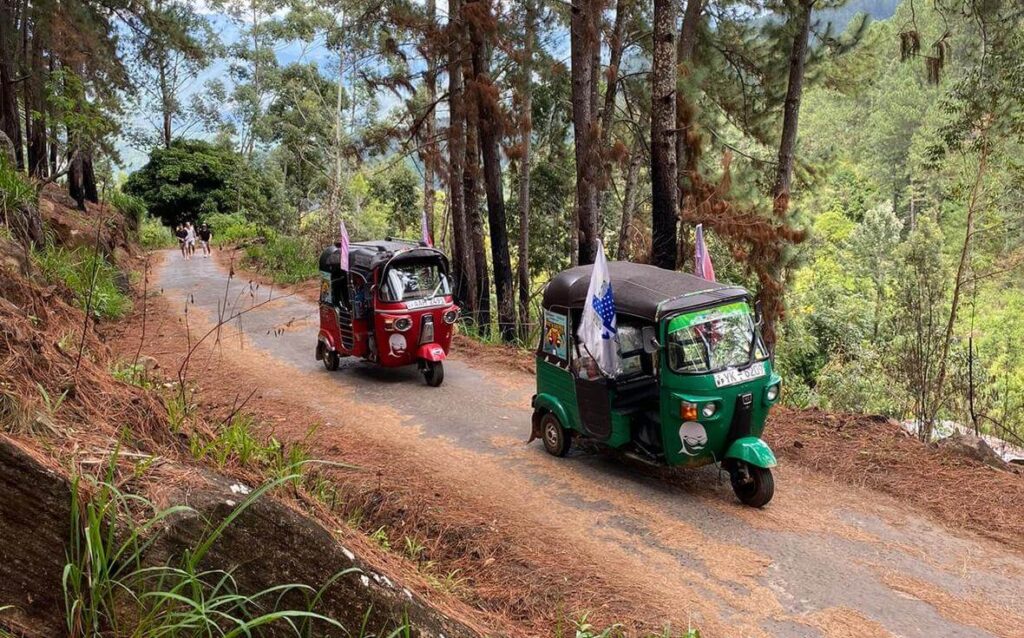 Photo: "Probably why TLC said don't go chasing waterfalls (in tiny ass rickshaws) because the mountain roads are too steep and passengers have to walk up." – Nirva Patel, Team Nirvtom Vantel
---
Some teams got close encounters with elephants on the side of the road, others got leeches. It's an unfair world but there's definitely no shortage of wildlife on this adventure.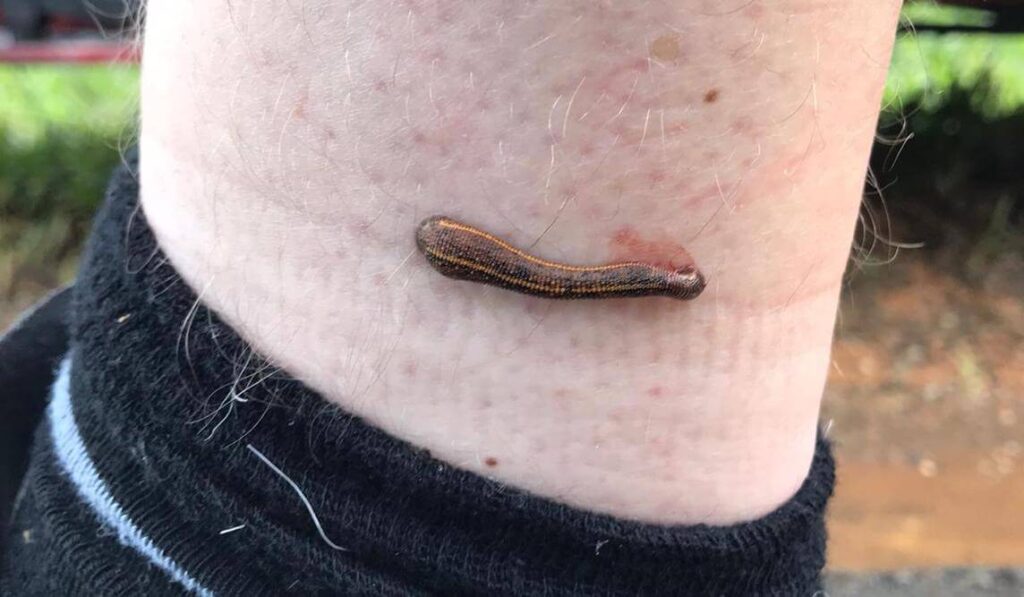 Photo: Man with bad karma. What did you do James? Team Pickle Rick.
---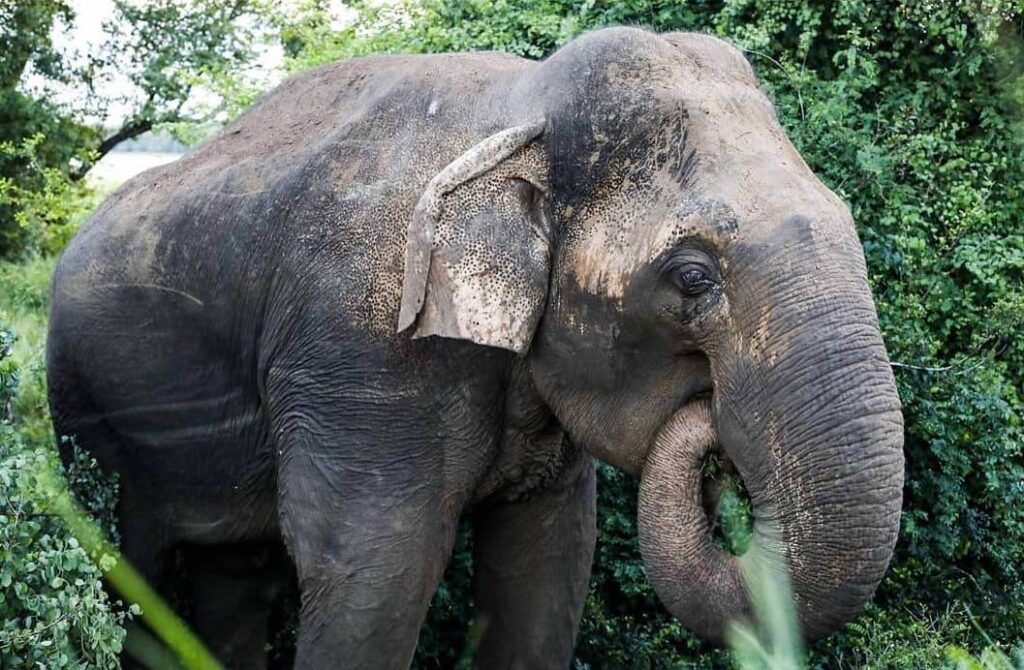 Photo: "Glad we didn't book a safari yet when this old girl is just chilling by the road side. More money for different adventures." Jen Cook, Team Once Were Wahine
---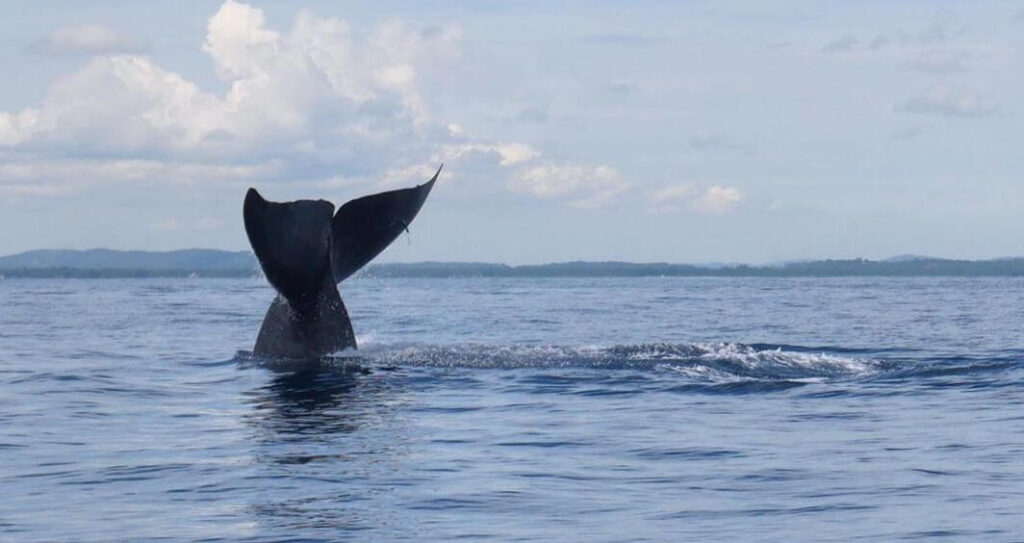 Photo: "Sri Lanka is literally insane." Camilla, Team Ready Steady Rickshaw
---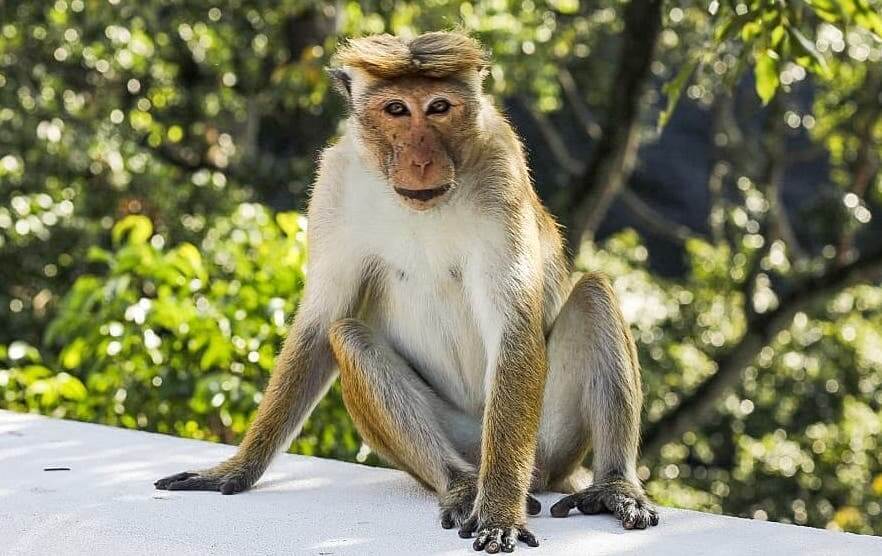 Photo: "The classic monkey death stare in Sri Lanka".  Jen Cook, Team Once Were Wahine
---
More updates coming soon. At the time of writing there are only 9 places left on the April 2020 Rickshaw Run Sri  Lanka and they won't last long. Head to the website for info and sign up gubbins.