Back
Crossing Sri Lanka with maps sketched by locals
Meet Team Saluti. Timo, Sacki and Lukas are nobly refusing the scourge of modern technology as they take on the Rickshaw Run Sri Lanka; a one week adventure across Sri Lanka in completely unsuitable three-wheeled rickshaws.
It's not all back slapping and doffing of the hat from us at Adventurists HQ though. We've noted that their suits are missing a section below the knee. They're wearing ties without a proper collar and they've rolled up the sleeves on their blazers.
But it's OK. We can put that aside and say with confidence that these Adventurists are honourable comrades in the fight to make the world less boring.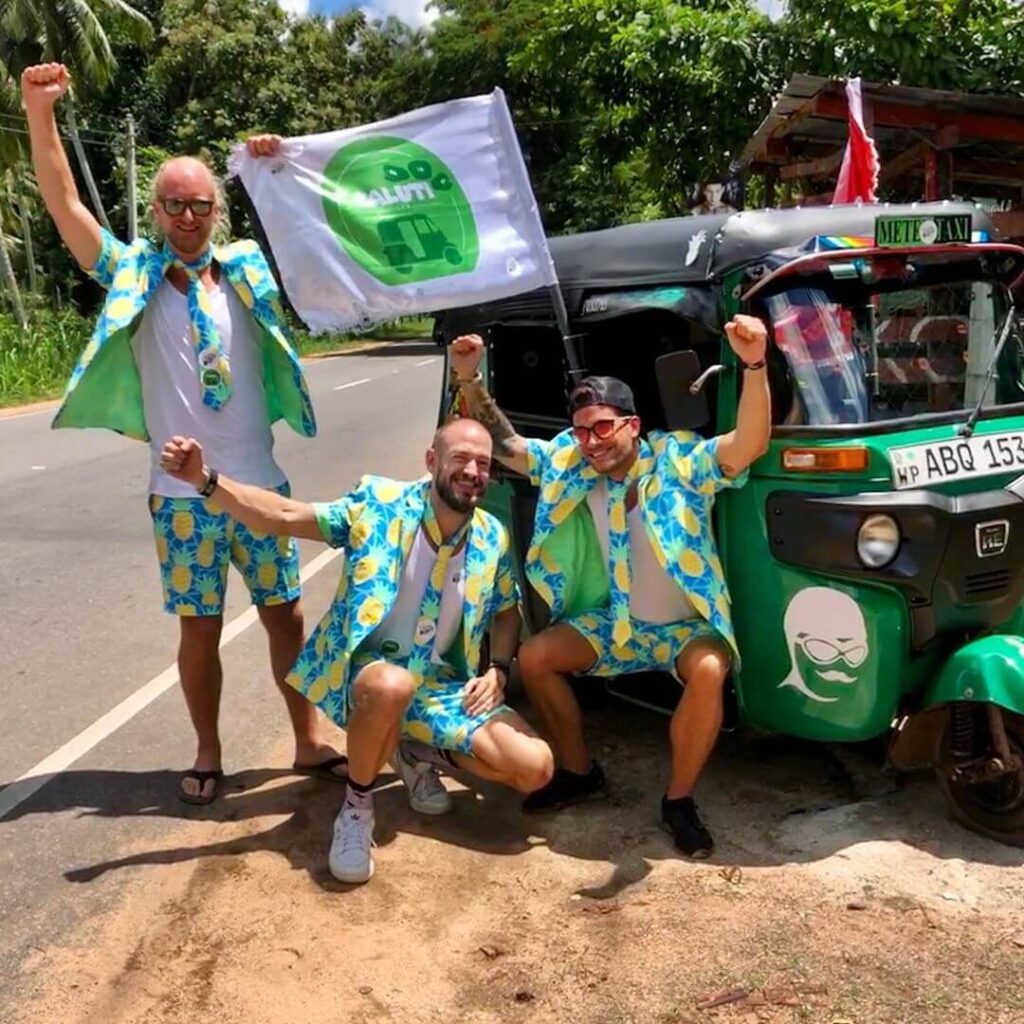 Not just because these outfits are actually remarkably fetching (look at that blazer lining), but also because they're using a basic paper map and asking real human beings to sketch out directions as they go. No phones. No making life too easy.
They're only three days in to their three-wheeled Sri Lanka adventure but they can already teach many a team how it should be done.They've been explaining their navigational plan on their team instagram @saluti.ftw
"In true Adventurists Spirit, we are not using any GPS/Google Maps to explore this beautiful place.
"Our super friendly host drew up this map to guide us to Lions Rock"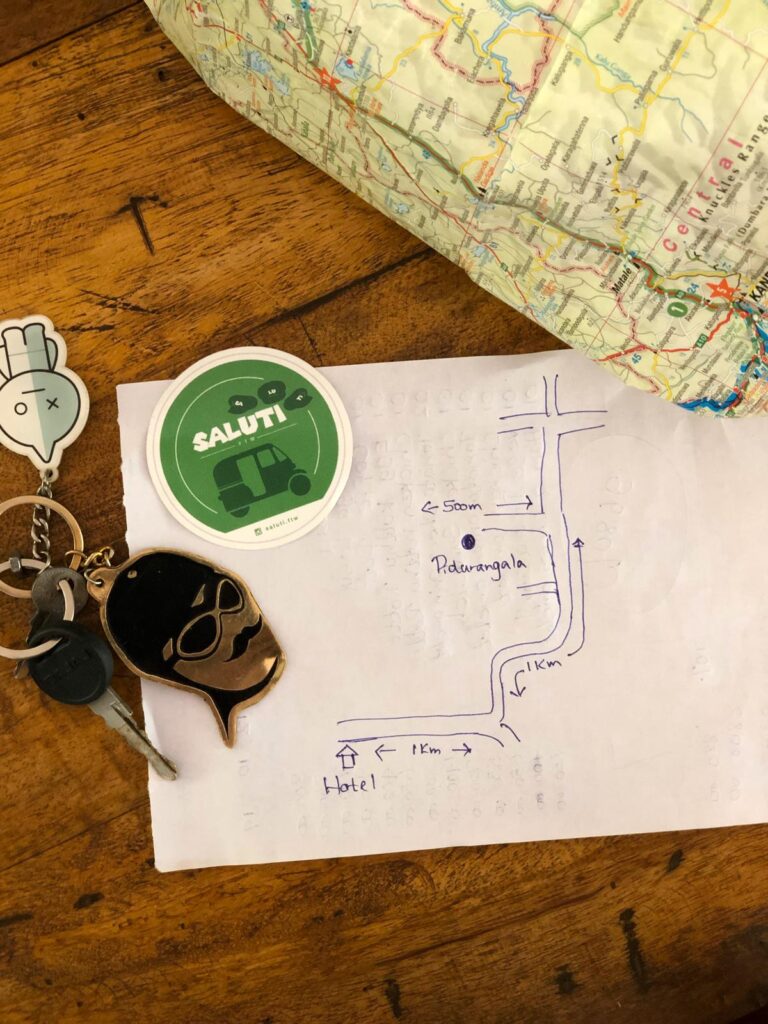 "After giving us a slightly baffled look when we told him that we're not going to use our phones. Pretty much Sackis expression on the second photo."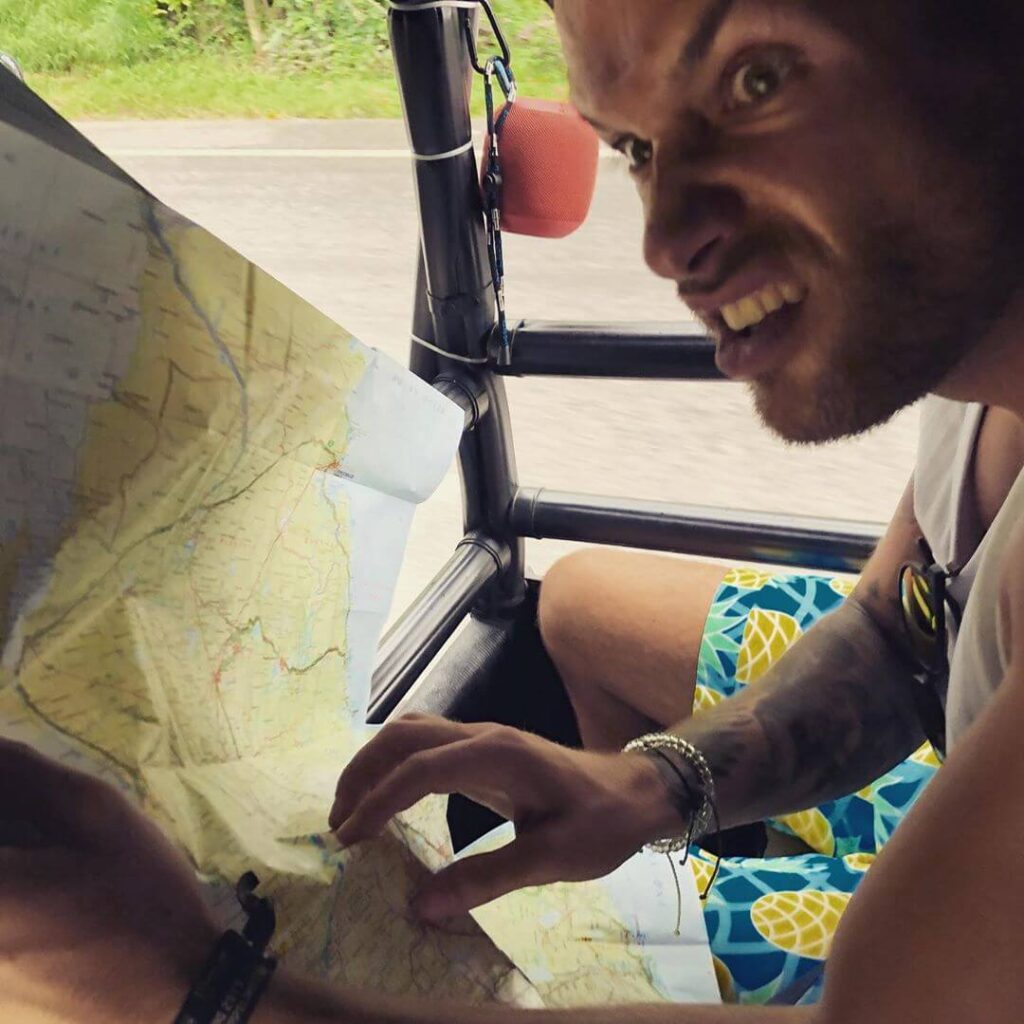 On Day 3 they noted the detail, colour coding and penmanship of their maps was improving as they travelled:


We're still not sure why they've got red lipstick kisses all over their windscreen but I'm sure we'll find out soon enough. While following their bespoke custom made hand drawn maps they've indulged in some rickshaw roof surfing super man style.
https://www.instagram.com/p/B3oWzpmoIRk/
They've also been educating themselves. Some would say they're pushing the boundaries of scientific exploration.
"Today we learned that Tea doesn't grow in bags but is actually made from leaves. Fascinating."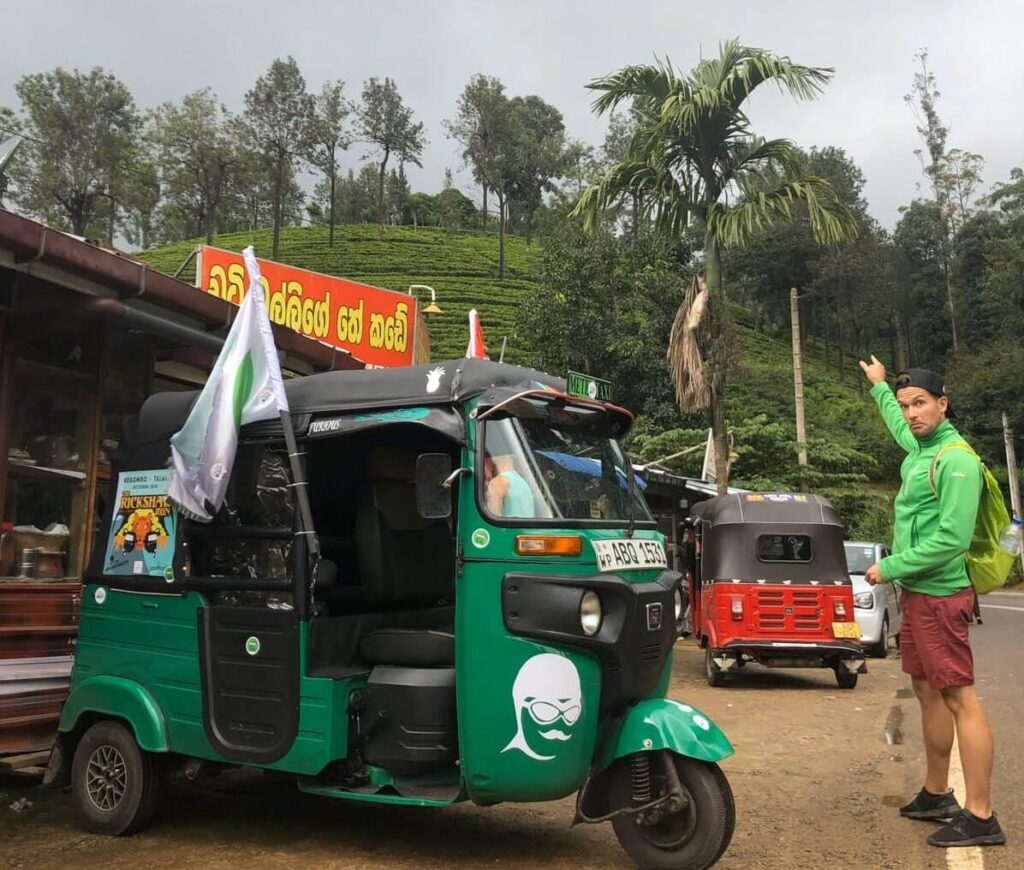 If you hanker after profound discoveries such as these you too can be enlightened – the next edition is in April 2020 and there's still some spots open. Find out more and sign up for the Rickshaw Run Sri Lanka here.